These are very much the same product as MorningStar's regular Griller Crumbles – a product I've happily used for year after year after year. The key difference is the gentle Italian seasoning change to the flavor profile. They're wallet friendly and come in a resealable plastic bag that goes in the freezer.
Cooking: The best way to cook these is via the pan fry method. I have to be honest I often find I ignore the MorningStar packaging and end up pan frying for 2-3 minutes before simmering through with a little water for 5-7 minutes.
Taste and texture: MorningStar crumbles don't have the mad-science, "I can't believe it's not beef' texture of Impossible or Beyond Meat; indeed its a wetter mushier final texture. In it's own right its plenty enjoyable though. The flavor is a sweeter-caramel esque soy like one, with plenty of Italian flavor.
Verdict: A solid alternative to the regular MSF crumbles, specifically if you're cooking a more Italian leaning dish. These would be perfect on a meat free pizza in my opinion.
MorningStar Farms Italian Sausage Style Crumbles nutrition and cooking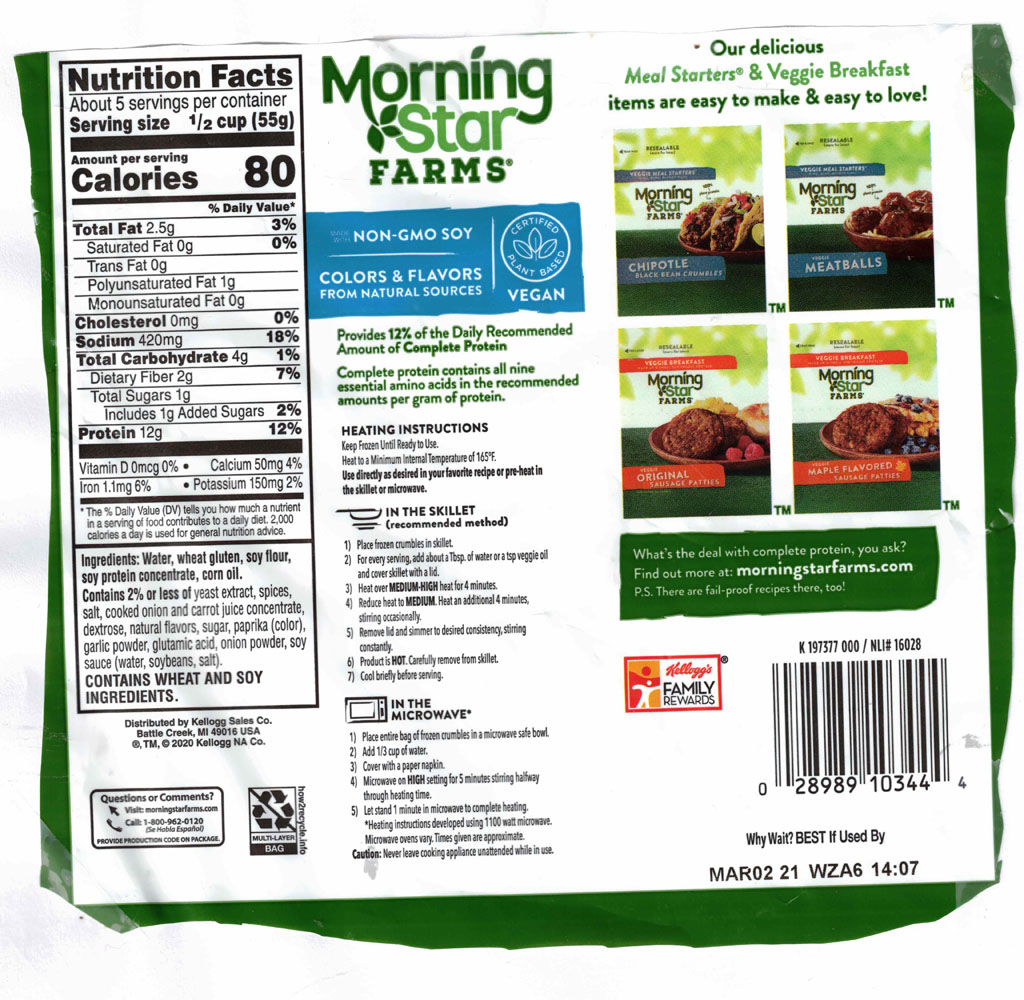 Need the above product? Need it fast? Get your groceries delivered in as fast as 1 hour with Instacart.
Signup here
and get free delivery on your first order - we also get a small referral fee too!