Gardein are perhaps the quickest expanding line of plant-based products out there. It seems like there's something new every other week. Canned soups, frozen meals, individual faux meat products. With such a huge array of items in their line up, there are some huge stars, and some massive misses.
Cooking: You'll want to bake these in effect. There are no pan frying or microwaving instructions which makes them fairly limited in scope. I turned to the air fryer for the best results, juicy interior and crisp shell.
Taste and texture: Shell is the key word. The coating on the exterior is thin and unremarkable. It delivers the minimum amount of crisp to the spongy interior. While pea protein is listed, I found the flavor a very dominant one of wheat gluten. These tasted like old school meat free nuggets – the gluten flavor dominates everything and then some. It's not awful as such, it's just tremendously dull and uninteresting.
Verdict: Unless you have no other suitable options – skip. These are at best mediocre with no overtly standout plus points.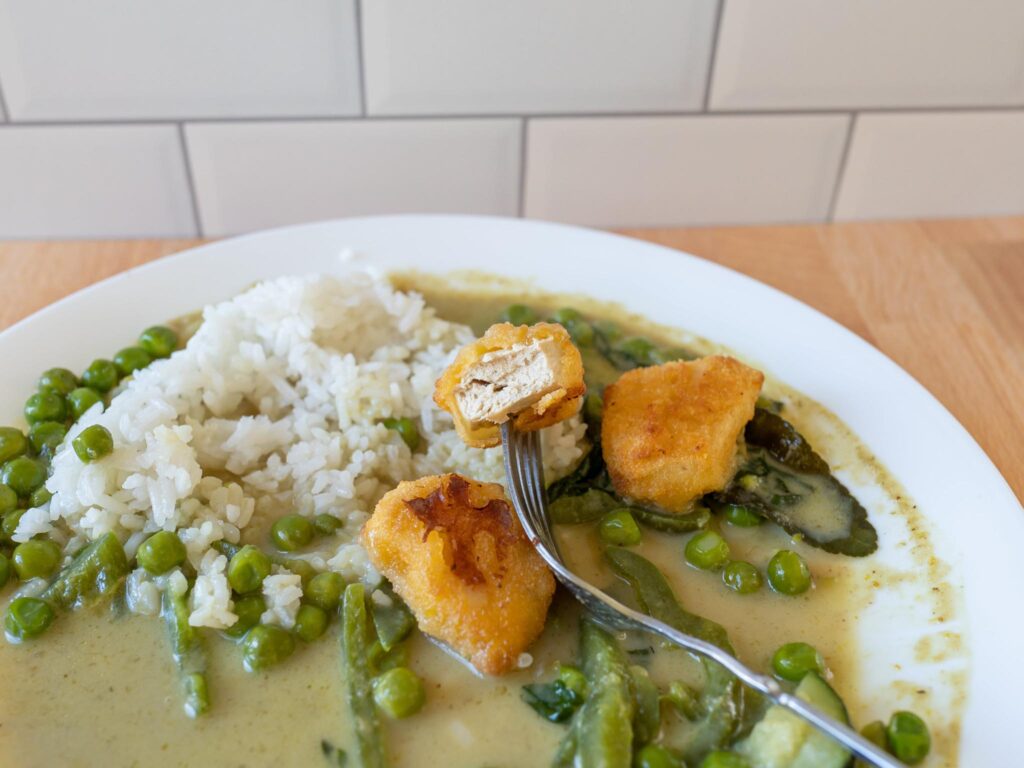 Gardein Crispy Golden Chick'N Nuggets nutrition and ingredients
Are Gardein Crispy Golden Chick'N Nuggets any good?
These are a distinctly average plant-based nugget. These are the old school chicken nuggets from years gone by, with a very strong wheat gluten forward flavor. Don't expect any modern science magic here.
More Gardein prodicts
Hi, I'm Stuart, nice to meet you!  I'm the founder, writer and wrangler at Gastronomic SLC – Utah's biggest and oldest online food magazine; I'm also a former restaurant critic of more than five years, working for the Salt Lake Tribune.  I've worked extensively with multiple local publications from Visit Salt Lake to Salt Lake Magazine, not least helped to consult on national TV shows.
I'm a multiple-award winning journalist and have covered the Utah dining scene for the better part of fifteen years.   I'm largely fueled by a critical obsession with rice, alliteration and the use of big words I don't understand.   I started Shop Smart to catalogue my adventures in the grocery store and kitchen.  Follow along on Instagram too!
Come join our
Facebook grocery group
- and keep the discussion going! Talk about this, or any other food product with like minded home cooks and shoppers. Also share what you've been cooking up, and what you've found on yoru latest grocery shop. Join the conversation
here
.