This relatively new product from MorningStar takes their traditional Corn Dog product and repackages it into smaller bite size pieces. Moreover, where the old style corn dogs where non-vegan, this new product is vegan friendly.
Inside the cardboard box you'll find a non resealable plastic bag with about 12-14 mini corn dogs.
As you'd expect they're a mushy affair from the microwave, and better results come direct from the oven. The best in our book is to use the air fryer. This speeds up cooking time and yields a really enjoyably croups exterior, while maintaining a juicy interior. Plated with a little mustard they make for a perfect afternoon snack without the guilt or calories of a candy bar.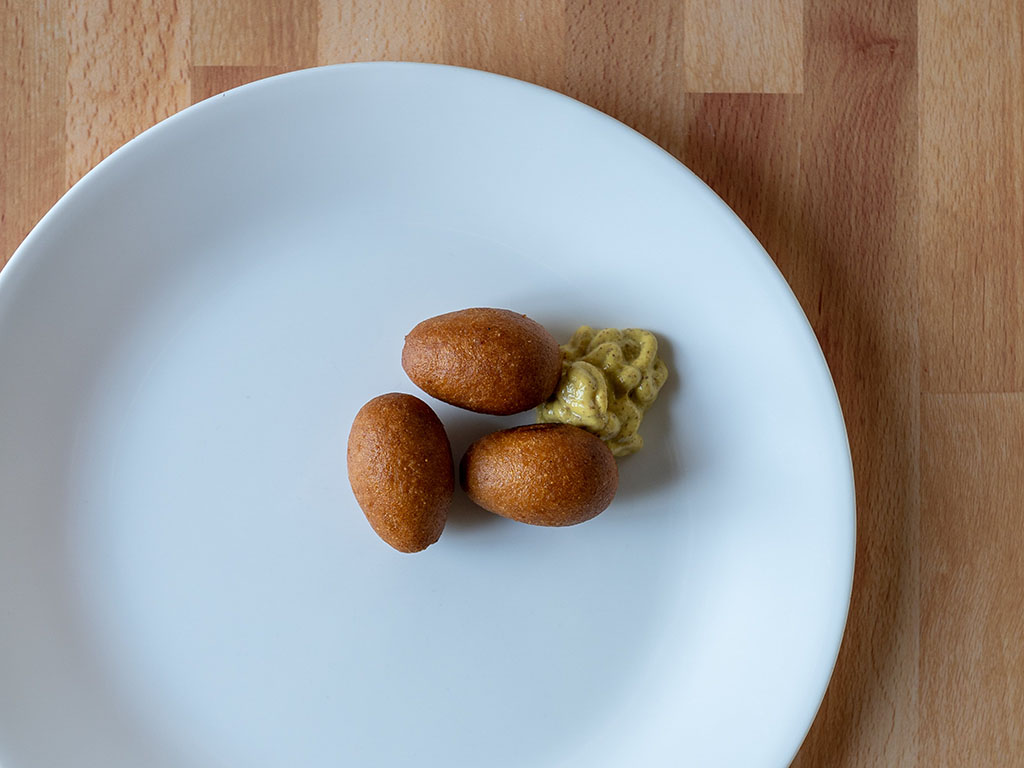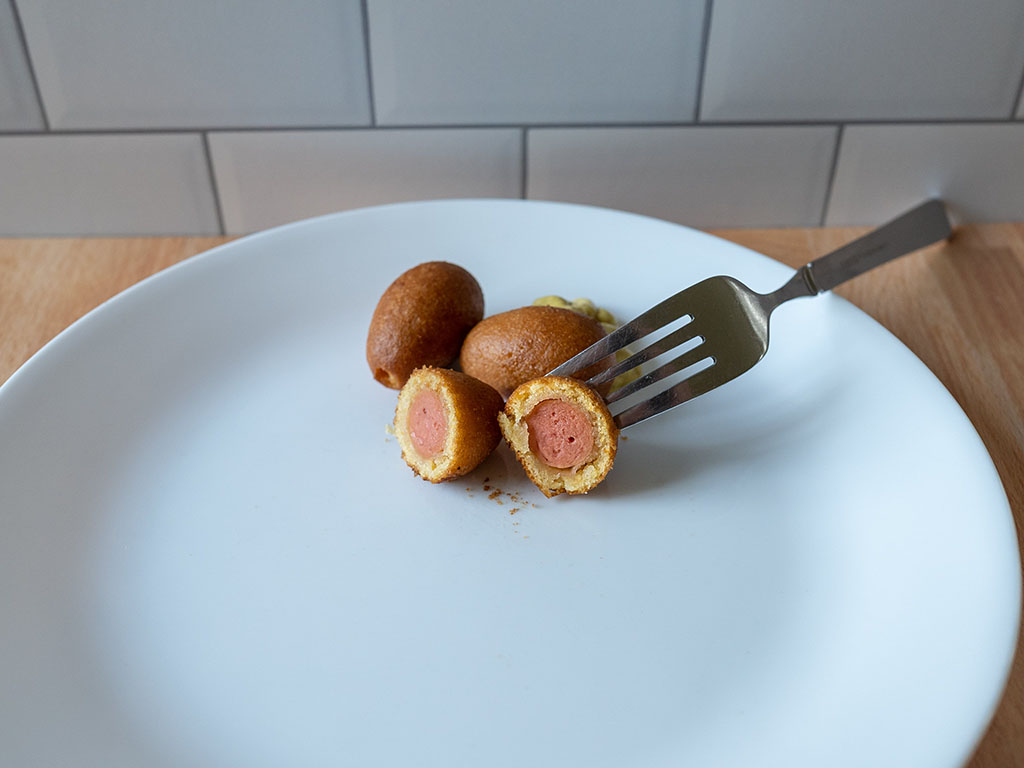 These are a solid snack choice, though we do ever so slightly prefer the Field Roast version. That said it's great to see MorningStar updating their general product line to be vegan friendly and these typically retail for a couple bucks less than the Field Roast version.
MorningStar Farms Mini Corn Dogs ingredients and nutrition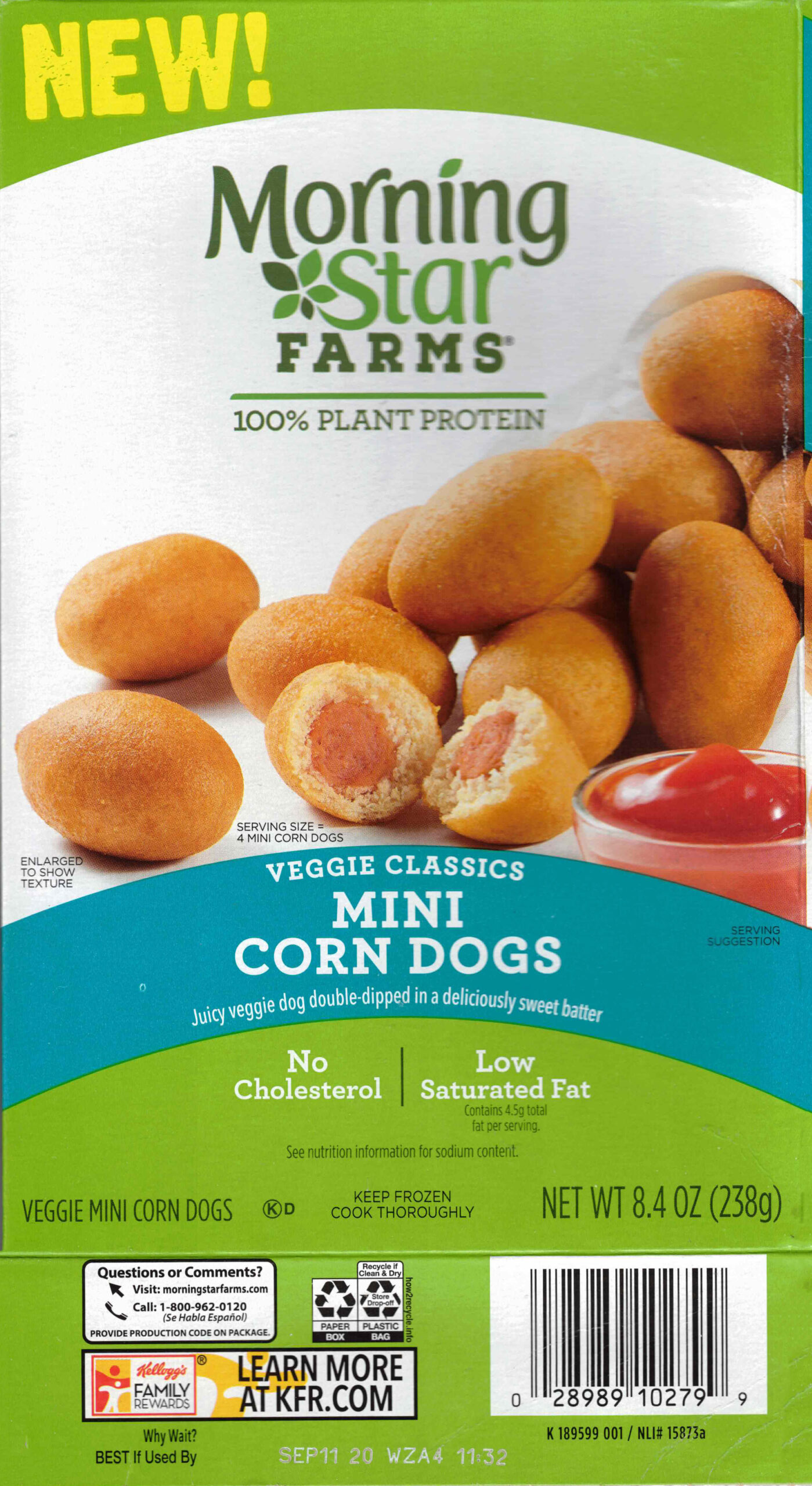 More MorningStar Farms products and dishes
Need the above product? Need it fast? Get your groceries delivered in as fast as 1 hour with Instacart.
Signup here
and get free delivery on your first order - we also get a small referral fee too!