There aren't many frozen product caterogies that are almost as universally as disappointing as spring rolls and egg rolls. I've lost count of how many end up a soggy, claggy, unappealing mess. It comes as no surprise to me that one brand who have cracked the puzzle – are Trader Joe's…
First up, lets take a look inside the box. Five spring rolls come to one package. Inside the cardboard box you'll find them in a non resealable plastic bag:
Cooking isn't hard, and we skipped the packaging advice and went straight to the air fryer – which is our de facto choice for crisp results. Even with this modern magical equipment, other spring rolls we've tried in the air fryer have typically turned out poor. Not these…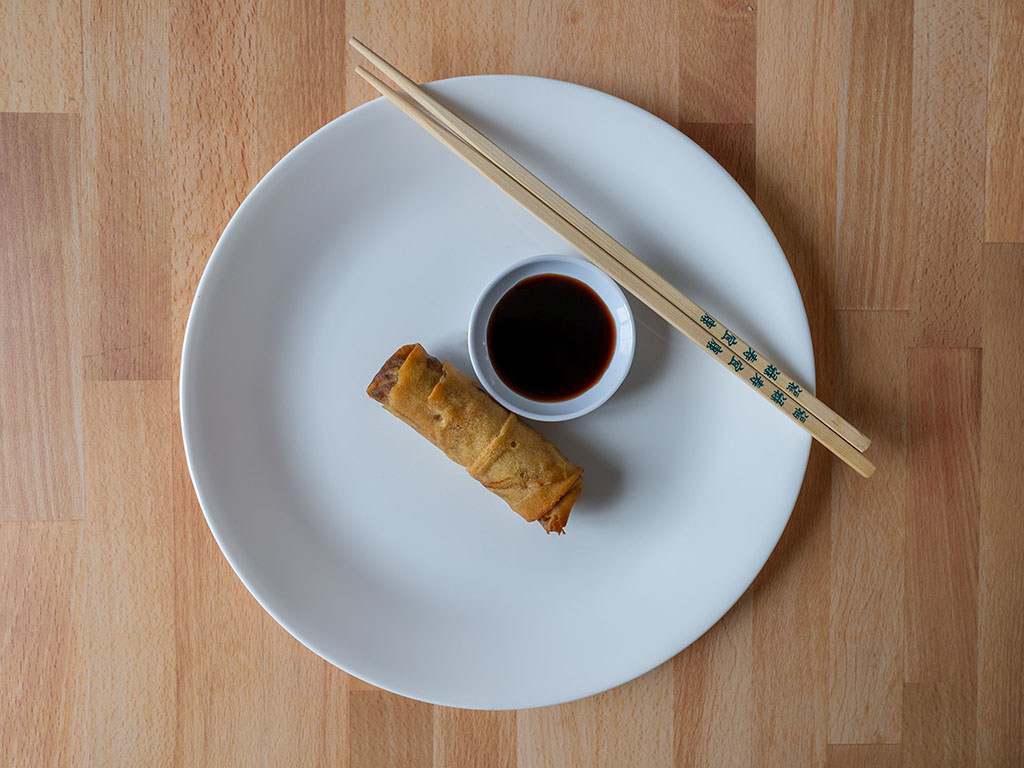 The Trader Joe's rolls have none of the familiar soggy, slimy interior that usually lives between the exterior shell and the vegetables inside. These are near perfect actually. This might actually be in part from the vegetable mix you'll find inside which is notably different to competitors.
The spring rolls are loaded with clearly identifiable veggies (not mush) such as edamame, carrot and kale. Indeed, this might be the healthiest spring roll you can find in the freezer aisle. The $3.99 price tag is ever so steep considering TJ's ordinary bargain prices but its far from egregious.
Trader Joe's Vegetable Spring Rolls packaging
Other Trader Joe's products
Hi, I'm Stuart, nice to meet you!  I'm the founder, writer and wrangler at Gastronomic SLC – Utah's biggest and oldest online food magazine; I'm also a former restaurant critic of more than five years, working for the Salt Lake Tribune.  I've worked extensively with multiple local publications from Visit Salt Lake to Salt Lake Magazine, not least helped to consult on national TV shows.
I'm a multiple-award winning journalist and have covered the Utah dining scene for the better part of fifteen years.   I'm largely fueled by a critical obsession with rice, alliteration and the use of big words I don't understand.   I started Shop Smart to catalogue my adventures in the grocery store and kitchen.  Follow along on Instagram too!
Come join our
Facebook grocery group
- and keep the discussion going! Talk about this, or any other food product with like minded home cooks and shoppers. Also share what you've been cooking up, and what you've found on yoru latest grocery shop. Join the conversation
here
.