These veggie burgers are very much in the old school vein. There's no mad science at work here, these are the veggie burgers from yesteryear – that you either love or hate. Four frozen patties come to a box, each wrapped individually in plastic.
Cooking: Grill, bake, fry, microwave – you name it. Heck I even air fried them. The one item to note is these are exceptionally delicate and break up at the merest suggestion of force. I would avoid the grill for sure. Air frying worked out best for me.
Taste and texture: These crisp up quite well on the inside, but the interior is mush city. This is essentially a rice and veggie based burger and it struggles to hold up under heat and pressure. The taste is surprisingly bland for food that hints to Thai inspiration. There's none of that here; no heat, no funk or flavor of fish sauce, nothing. There's nothing to dislike, but nor is there much to get overly enthused about.
Verdict: They're fine, just fine. It's hard to get very excited by them in truth. The $3.69 price point for the four pack isn't terrible.
Here they are in a few dishes, the first pan fried over a simple salad, and the second air fried on a bun with basil-aioli.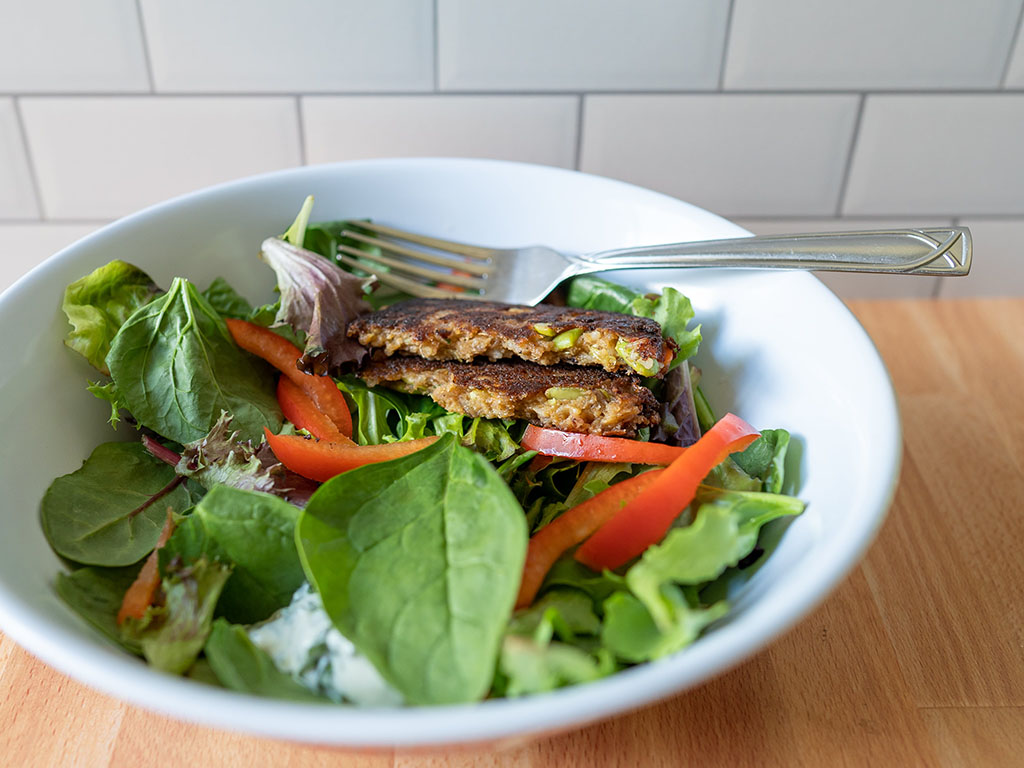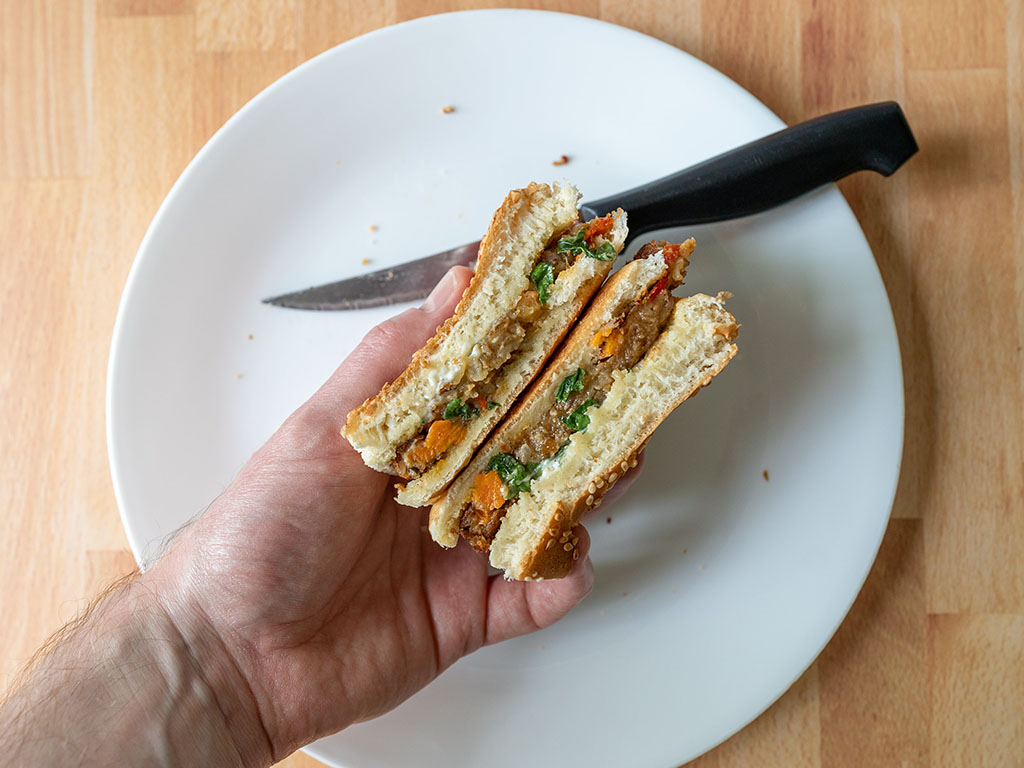 Trader Joe's Thai Sweet Chili Veggie Burger cooking and nutrition
Are Trader Joe's Thai Sweet Chili Veggie Burger any good?
These are a fairly average veggie burger consisting of rice and vegetables. There's nothing in the way of Thai flavor here, no heat, no funk, no flavor.
Other Trader Joe's products
Come join our
Facebook grocery group
- and keep the discussion going! Talk about this, or any other food product with like minded home cooks and shoppers. Also share what you've been cooking up, and what you've found on yoru latest grocery shop. Join the conversation
here
.