Not gonna lie, I was not a fan of this one. As such this is going to be a relatively short review; I didn't even bother taking a snap of the cooked product actually. You'll see from all our previous Trader Joe's reviews I'm usually a huge fan of the TJ's brand. Moreover, I'm a keen consumer of vegan products too.
This one however feels rushed and ill considered. The meat free vegan bites here are tiny forgettable things. The curry is nothing special and the package overall just feels meager. 1.5/5 from us, and that really hurts me to say. Skip this one.
Trader Joe's Vegan Tikka Masala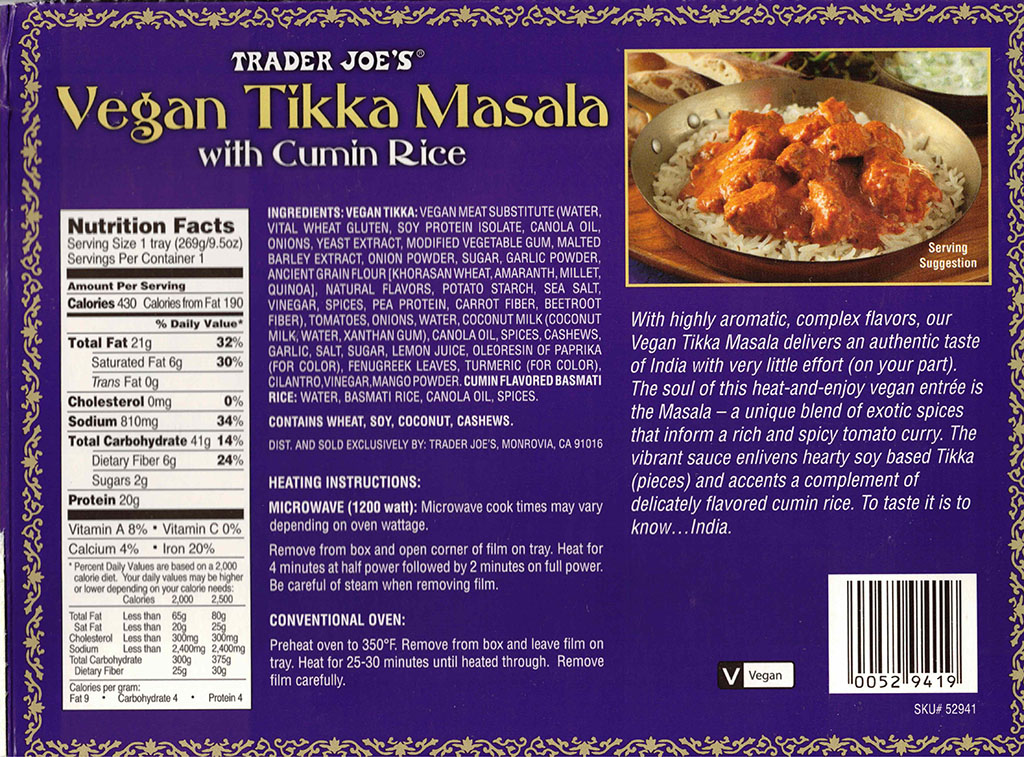 Come join our
Facebook grocery group
- and keep the discussion going! Talk about this, or any other food product with like minded home cooks and shoppers. Also share what you've been cooking up, and what you've found on yoru latest grocery shop. Join the conversation
here
.