Shopping at Costco can be a sometimes infuriating experience. Products seem to appear and disappear from shelves with no real explanation. This battered fish from Neptune falls somewhat into that mercurial world – we've happily bought it for months, and then alas, nowhere to be seen. Perhaps this is related to halibut season? That's past my ken though. Anyway, eleven-ish pieces of fish come inside this package. Inside the cardboard packet is a non resealable plastic bag with all the fish.
Cooking: The package advises to deep fry or bake these – whenever we see the latter – we turn to the air fryer. I only air fry these now and the results are good. I would caution being extra eagle eyed when cooking, as halibut has a tendency to dry out being so lean; this product is no different.
Taste and texture: Very solid. The batter is enjoyably crisp and doesn't possess any of that gummy and slimy mess you can often find lurking beneath the surface. The halibut is of generally ok quality, its a very mild fish with little funk or fun in my opinion. It's the fish for folks that ask, "yeah, but is it fishy". The answer here is squarely no.
Verdict: The $20 price tag puts each fish at around the two dollar mark – that's fair in comparison to the obvious competitor at this price point – fast food fried halibut. It's at least that level of quality if not a bit better. When I can find it, I always have some in the freezer for a quick home made fish and chips. I'd happily rank this is one of the best frozen fish products out there.
In pictures: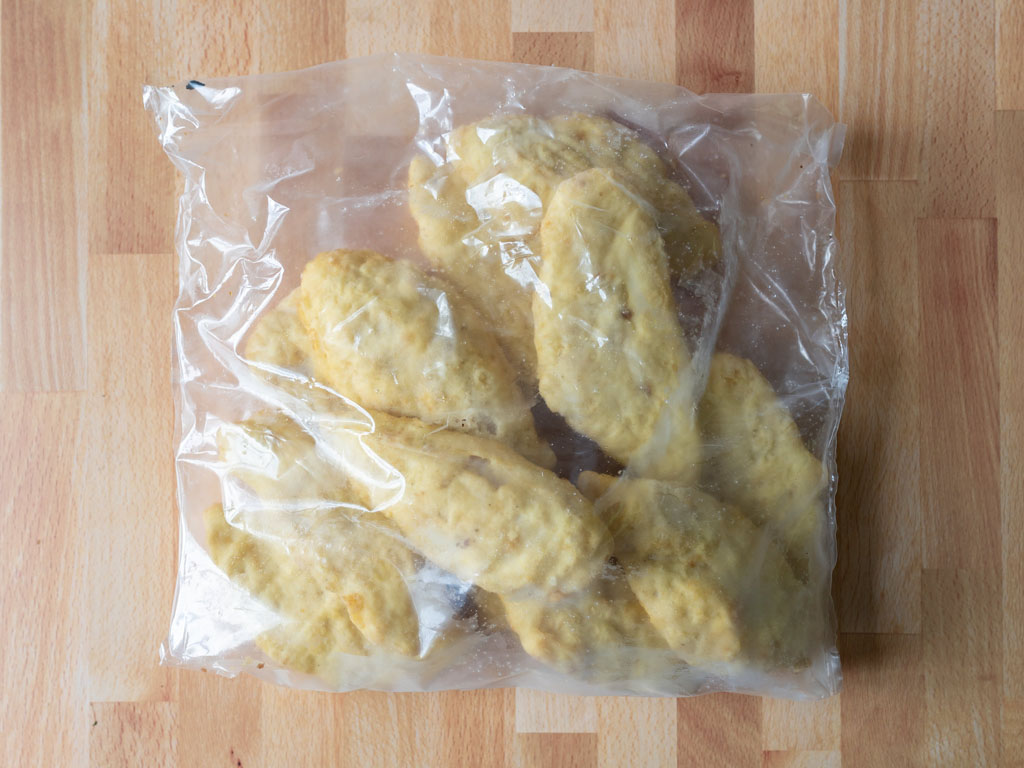 Neptune Pub Style Halibut nutrition and cooking
Is Neptune Pub Style Halibut any good?
Yes, this is a very good frozen food product. It has a great batter with decent halibut inside. Just be careful cooking as halibut can have a tendency to dry out very easily.
Hi, I'm Stuart, nice to meet you!  I'm the founder, writer and wrangler at Gastronomic SLC – Utah's biggest and oldest online food magazine; I'm also a former restaurant critic of more than five years, working for the Salt Lake Tribune.  I've worked extensively with multiple local publications from Visit Salt Lake to Salt Lake Magazine, not least helped to consult on national TV shows.
I'm a multiple-award winning journalist and have covered the Utah dining scene for the better part of fifteen years.   I'm largely fueled by a critical obsession with rice, alliteration and the use of big words I don't understand.   I started Shop Smart to catalogue my adventures in the grocery store and kitchen.  Follow along on Instagram too!
Come join our
Facebook grocery group
- and keep the discussion going! Talk about this, or any other food product with like minded home cooks and shoppers. Also share what you've been cooking up, and what you've found on yoru latest grocery shop. Join the conversation
here
.