Is Great Value Chicken Dipping Sauce any good?
Definitely! If your looking to emulate Chick-Fil-A's infamous sauce from the comfort of your home, this is the product for you. It's a sweet and smoky thick sauce that would be a great addition to a range of dishes, not just chicken.
To glance at this product on the store shelf, you'd be forgiven for overlooking the rather understated bottle. Actually that's being overly kind, badged as it is with the fairy utilitarian Great Value branding it looks down right basic. Presentationally its a very low key affair, even the name "chicken dipping sauce" is functional in the extreme.
You'd be wise to look beyond the simple exterior though. The sauce is Walmart's answer to the much craved dipping sauce from Chick-Fil-A; loved so much, by so many, you'll even find sellers hocking packets of the stuff over on Ebay. That's some devotion, people don't Ebay ketchup packets…
I don't think I'm best placed to say definitively how precisely this matches the famous chains own brand – but experts say it's aficionados reckon its damned close, and that's good enough for me.
Taste wise, the sauce offers a sweet and smoky blend. Imagine a honey sweetened mustard sauce, infused with just a little BBQ sauce to lend smoky undertones. There's also some creaminess here too, so imagine instead a blend of mayo, honey mustard and a dash of BBQ sauce.
I grabbed the bottle completely on a whim and I'm glad I did. For sure I'll be using this on chicken, but I can imagine a ranch of other uses from livening up a range of sandwiches through to helping put some pop in salads.
Great Value Chicken Dipping Sauce
Here's the sauce alongside some chicken tenders: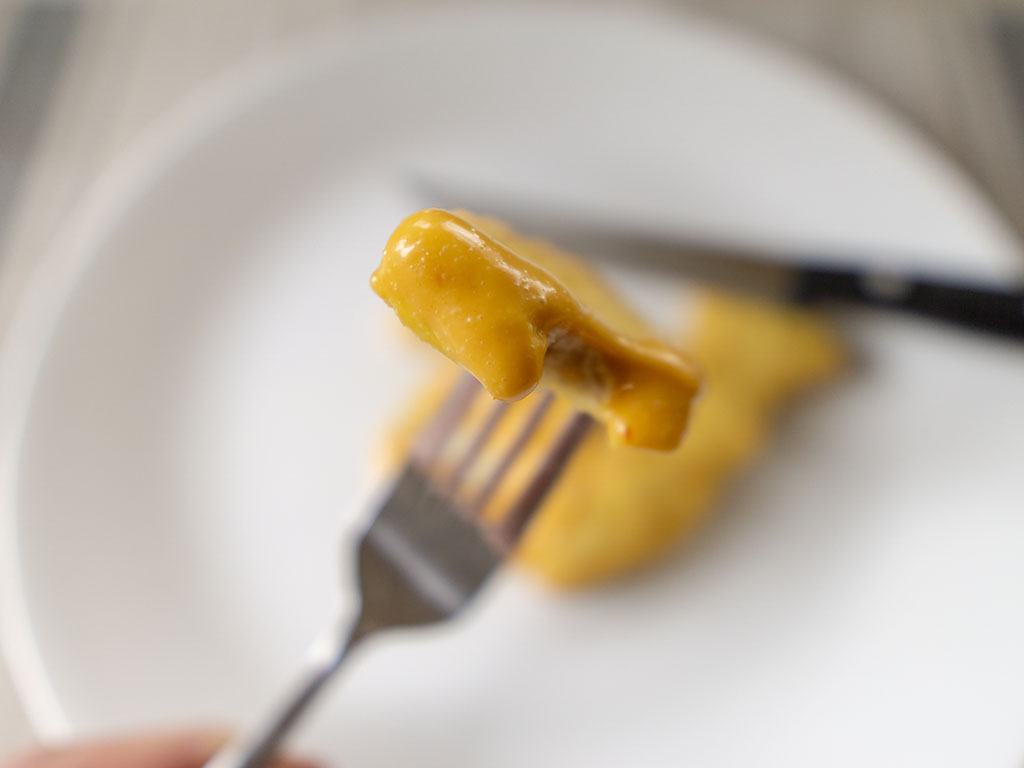 Great Value Chicken Dipping Sauce nutrition and ingredients
How much is Great Value Chicken Dipping Sauce?
As of February 2019 I paid $1.97 for a 12 ouch bottle of this sauce. Thats more than a fine price by me.
Other Walmart products
Hi, I'm Stuart, nice to meet you!  I'm the founder, writer and wrangler at Gastronomic SLC – Utah's biggest and oldest online food magazine; I'm also a former restaurant critic of more than five years, working for the Salt Lake Tribune.  I've worked extensively with multiple local publications from Visit Salt Lake to Salt Lake Magazine, not least helped to consult on national TV shows.
I'm a multiple-award winning journalist and have covered the Utah dining scene for the better part of fifteen years.   I'm largely fueled by a critical obsession with rice, alliteration and the use of big words I don't understand.   I started Shop Smart to catalogue my adventures in the grocery store and kitchen.  Follow along on Instagram too!
Come join our
Facebook grocery group
- and keep the discussion going! Talk about this, or any other food product with like minded home cooks and shoppers. Also share what you've been cooking up, and what you've found on yoru latest grocery shop. Join the conversation
here
.