I'll get right to it. This product from Alexia gets our Smart Buy award. That means you should just run out there and buy as many as you can right now and stop listening to me ramble on.
Why? Well, there are a number of factors that mean there's always a bag of these in our freezer. Always.
Obviously first there's the convenience of having frozen products on hand. Need a side dish stat, these have you covered. Next up, they're way more healthy than a regular French fry. I'll let you go ahead and Google the wonders of the sweet potato and its spot on the Glycemic Index.
Most importantly though – taste! These are just fabulous fries. We're crinkle cut fans in this house, I know some people aren't. The larger thicker cut makes for a more enjoyable texture in my book; lots of crisp texture on the outside, plenty of soft and fluffy fry inside.
Here's just a few different ways we serve them in this house:
Alexia Crinkle Cut Sweet Potato Fries packaging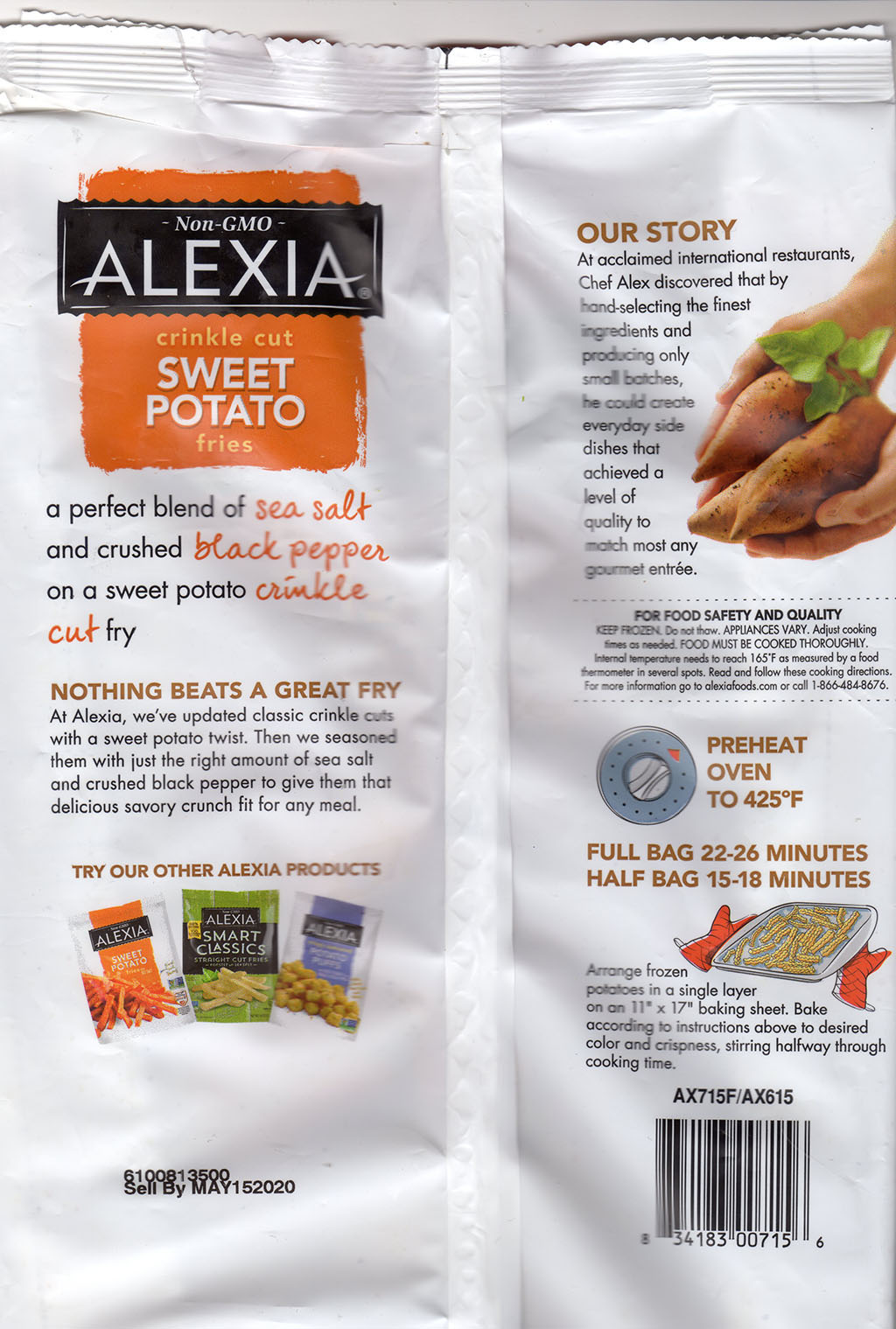 Other Alexia products
Come join our
Facebook grocery group
- and keep the discussion going! Talk about this, or any other food product with like minded home cooks and shoppers. Also share what you've been cooking up, and what you've found on yoru latest grocery shop. Join the conversation
here
.