Over the past year, I've been slowly working my way through every frozen French fry bag ; my wife, shaking her head in disbelief will confirm this. Why? Well, I've been working on finding out just exactly who has the best frozen fry. It's a tough job but someone has to do it.
I'd delayed a waffle fry for the longest of time, because I thought this still of flattened fry just wasn't to my tastes. Still, the tasting must be done! Ore-Ida's product comes in a bold red bag like most of their line, which also isn't resealable once opened.
Cooking: Bake, deep fry, or yep you guessed it – air fry. The latter produced perfectly golden waffle fries.
Taste and texture: These exceeded my expectations by some margin. The Ore-Ida waffle fry is more amalgamation of smaller French fries, than it is, a smaller lattice of mashed potato. These are big, with plenty of crunch and lots of soft potato. You don't need many per serving.
Overall: Who knew I was a waffly fry fan, not me! I'd happily buy these again should the dish require it. Scroll down – they make the perfect 'loaded fry' base.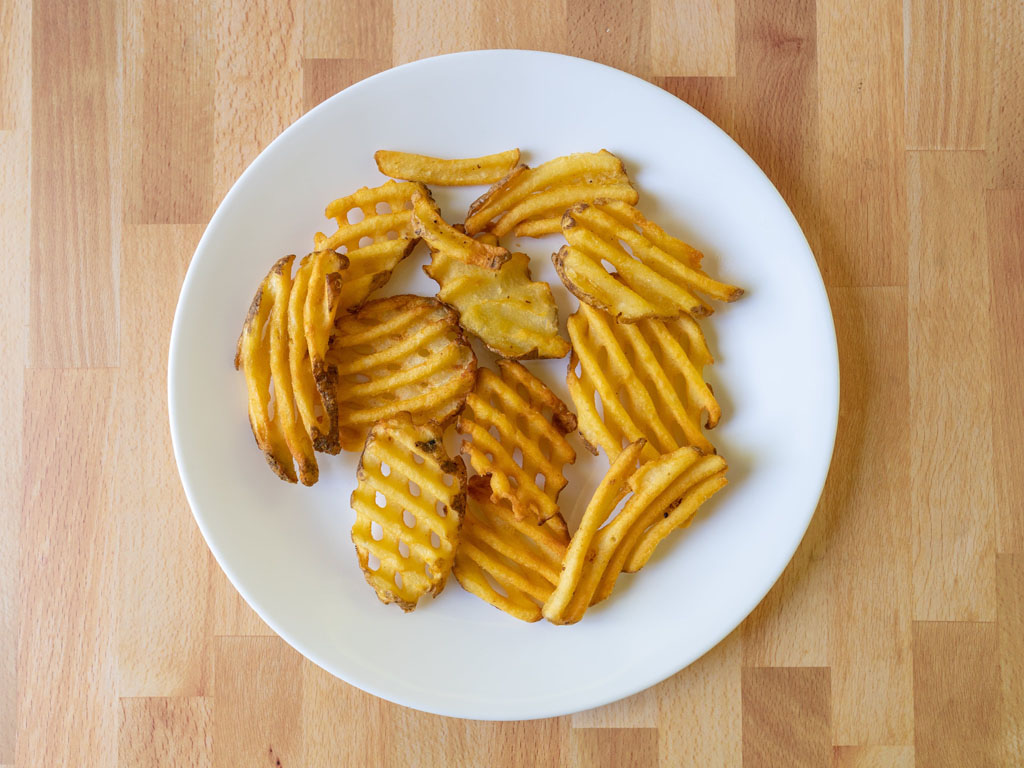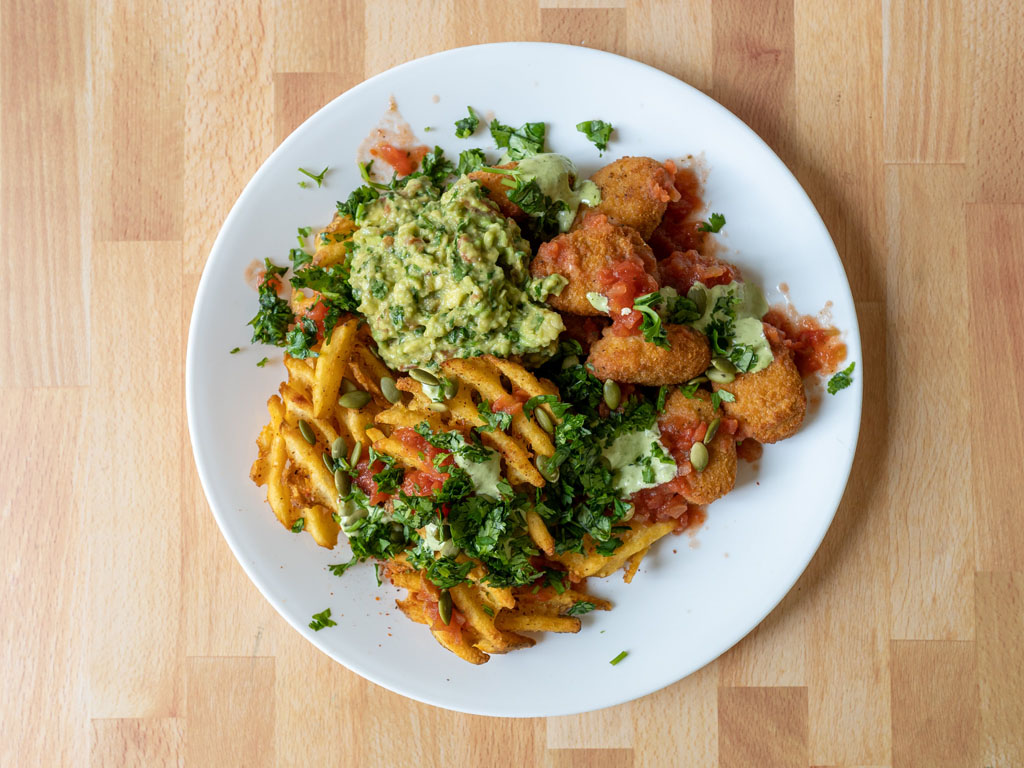 Ore-Ida Golden Waffle Fries nutrition and cooking
Are Ore-Ida Golden Waffle Fries any good?
These waffle fries offer a big, thick, crunchy flat 'fry'.
Other Ore-Ida products
Come join our
Facebook grocery group
- and keep the discussion going! Talk about this, or any other food product with like minded home cooks and shoppers. Also share what you've been cooking up, and what you've found on yoru latest grocery shop. Join the conversation
here
.