The promise of fried golden crispy chicken, direct from the convenience of the freezer on demand; the promise of this product from Banquet is a powerful one. Inside the cardboard box you will find a non resealable plastic sack with five pieces of chicken. The box states that the precise pieces may differ, mine had one breast piece, a few wings and a thigh.
Cooking: Bake or microwave. Naturally, I skipped the latter, who wants soggy fried chicken after all. Indeed I went with a third unlisted option, my trusty air fryer. I've used that to reheat fast food fried chicken, and store bought fried chicken – all successfully. There's a lot of oil locked up in chicken breading here, some decent amount of smoke was produced in the cooking.
Taste and texture: Meh. That's about the most I can muster. I mean it is fried chicken, and the occasional bites did yield some minor enjoyment; more often than not though I encountered gummy and unappealing sections. The breading is thick and heavy, often peeling away from the chicken, which itself doesn't taste fantastic. The breast was the standout piece, but the rest was subpar.
Overall: I'd wager your local grocery store has a deli section. I'd wager you will find store cooked and cooled fried chicken there. I'm also willing to bet that it's far better than this frozen product. Skip this and buy the store brand instead.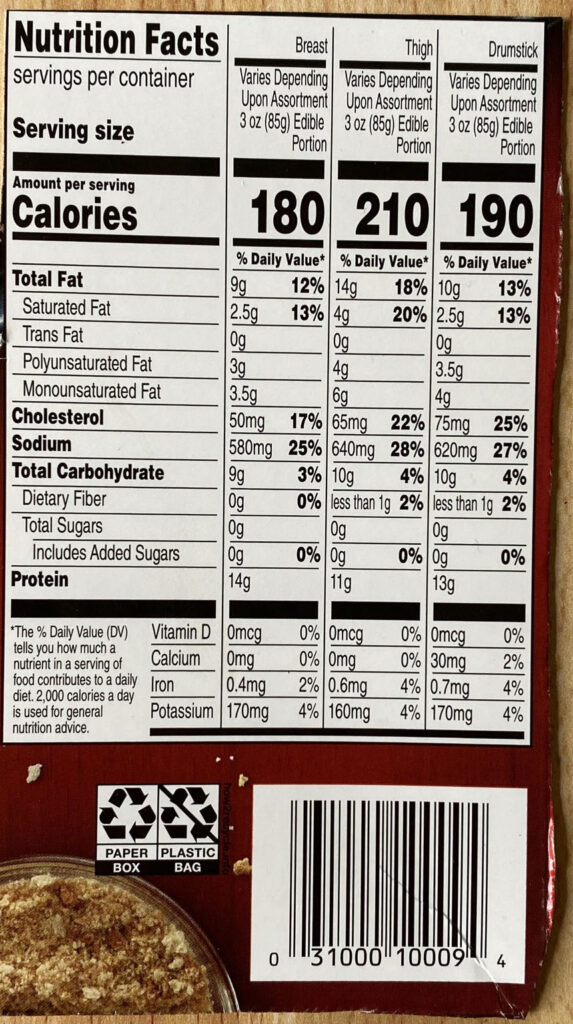 Is Banquet Original Crispy Fried Chicken any good
I'd personally pass on this one and reach for store cooked fried chicken in the deli section. This Banquet product is underwhelming, heavy breading and less than great chicken underneath.
Come join our
Facebook grocery group
- and keep the discussion going! Talk about this, or any other food product with like minded home cooks and shoppers. Also share what you've been cooking up, and what you've found on yoru latest grocery shop. Join the conversation
here
.