Of the many missions I have tasked myself with (who has the best French fry, what about best plant based burger), the most recent goal I'm working toward has me particularly excited – who has the best store bought pulled pork? The newest contender in my refrigerator – this handsomely packaged tray from Kroger.
Cooking: Microwave or bake. You have to cook the whole package in one go, which is fairly routine for this type of product; leftovers are easy to reheat again after that. I actually managed to overcook a small portion of the pork following the microwave guidelines – so do be careful.
Taste and texture: Not good. The first notable let down is the lack of sweet smoke. You notice this from the moment you start cooking the dish – there's a dearth of any of the excitement this dish is meant to deliver. The pork is visually unappealing when cooked, it's exceptionably fatty and in a single word, disappointing.
Verdict: A hard pass for me. The pork lacks any redeemable characteristics. The lack of smoke is a big failure, and the extreme fattiness just compounds an otherwise lackluster dish.
What other options are there: Niman Ranch's Applewood Smoked Pulled Pork is light years ahead of anything I've tasted so far – who else should I try?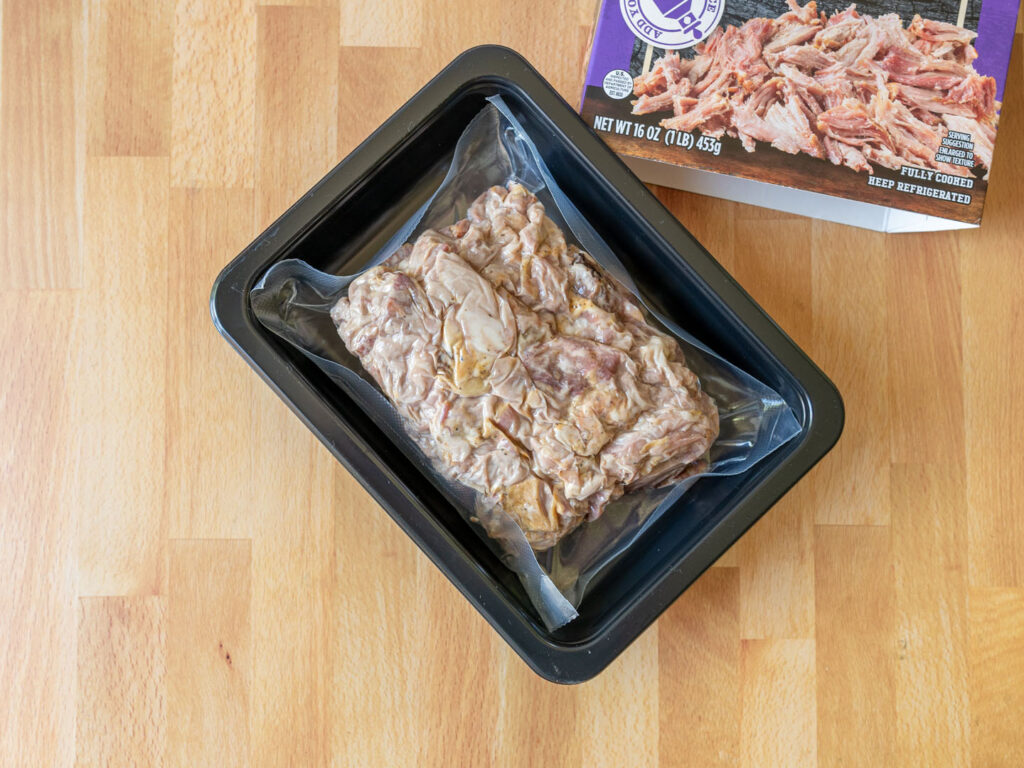 Kroger Hardwood Smoked Pulled Pork nutrition and cooking
Is Kroger Hardwood Smoked Pulled Pork any good?
Nope. It's not. The pork lacks a depth of smoky flavor an is ultimately too fatty for my tastes. Look elsewhere for your pulled pork fix.