I find Kroger's Simple Truth lineup frustratingly erratic in terms of quality. I suspect it's something to do with the depth and breadth of the product line which features just about everything. These particular slices of faux-ham come from the "plant based" sub-label within the huge swathe of products.
Taste and texture: Surprisingly good. The texture is excellent, probably even better than actual processed ham, think Oscar Meyer style, rather than real sliced ham. There's a good meaty chew to the slices. The taste is salty and smokey.
Verdict: Standing alone, this plant-based ham won't fool anyone, but that's not the point. Stack it up with your favorite fixings and as part of a bigger collection of flavors – it works really well. A slightly smoky taste and meaty chew are the standouts here.
Check it out, including my own sandwich creation, in pictures: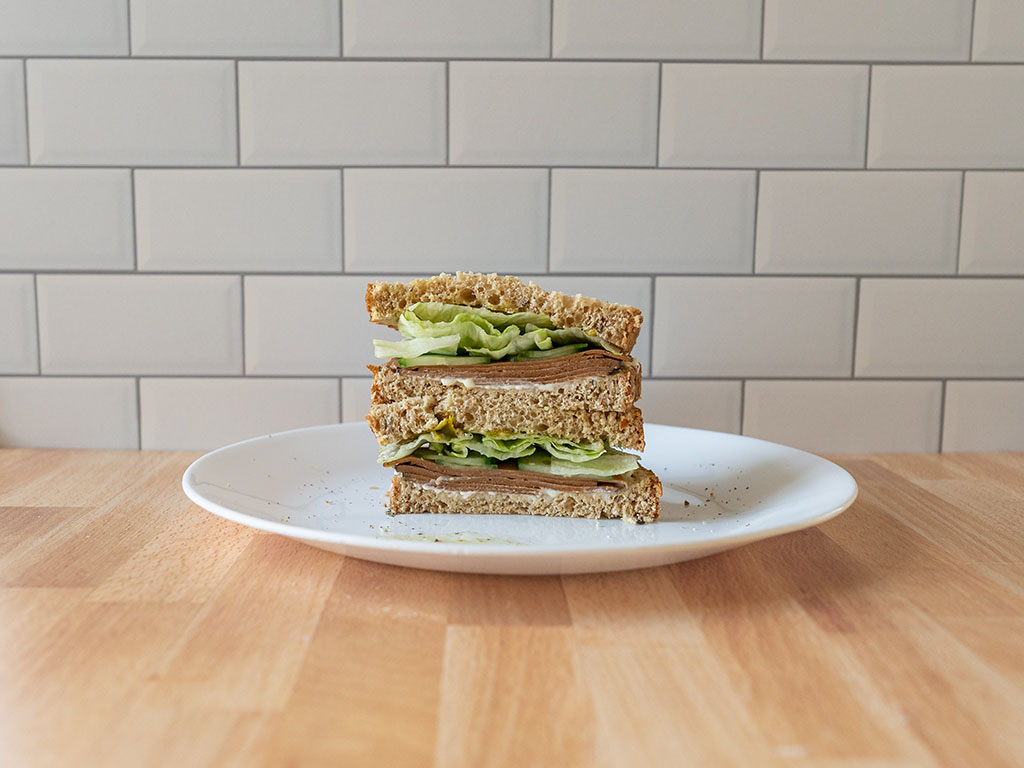 Hi, I'm Stuart, nice to meet you!  I'm the founder, writer and wrangler at Gastronomic SLC – Utah's biggest and oldest online food magazine; I'm also a former restaurant critic of more than five years, working for the Salt Lake Tribune.  I've worked extensively with multiple local publications from Visit Salt Lake to Salt Lake Magazine, not least helped to consult on national TV shows.
I'm a multiple-award winning journalist and have covered the Utah dining scene for the better part of fifteen years.   I'm largely fueled by a critical obsession with rice, alliteration and the use of big words I don't understand.   I started Shop Smart to catalogue my adventures in the grocery store and kitchen.  Follow along on Instagram too!
Come join our
Facebook grocery group
- and keep the discussion going! Talk about this, or any other food product with like minded home cooks and shoppers. Also share what you've been cooking up, and what you've found on yoru latest grocery shop. Join the conversation
here
.