Despite a long standing, "well that was far less impressive than I'd hoped for" malaise when it comes to pot stickers – the attractively clean packaging and $3.99 price point tipped me over into purchasing these dumplings.
These potstickers are fairly simple vegan friendly affairs, and they cook up just like any other: fry in the pan from frozen to develop color and crisp, before adding water and a lid, steaming them to completion.
My impression of these pot stickers was much like any other pre-made, cook at home version I've prepared in the past. The flavors were fairly muted and uninspiring; and it's really quite difficult not to end up with broken, leaking dumplings. Fry too vigorously and they'll stick to the pan, fry too low and you won't develop that crisp finish.
My wife and I decided to share these for a light lunch one day, plated with a little Seapoint Farms Riced Edamame for a little more substance. With the muted flavors of the potsticker we both decided they need a little more oomph from a side sauce. We went with a few options including Peri Peri infused ponzu sauce that you'll see in the first two pictures below, and sambal after that: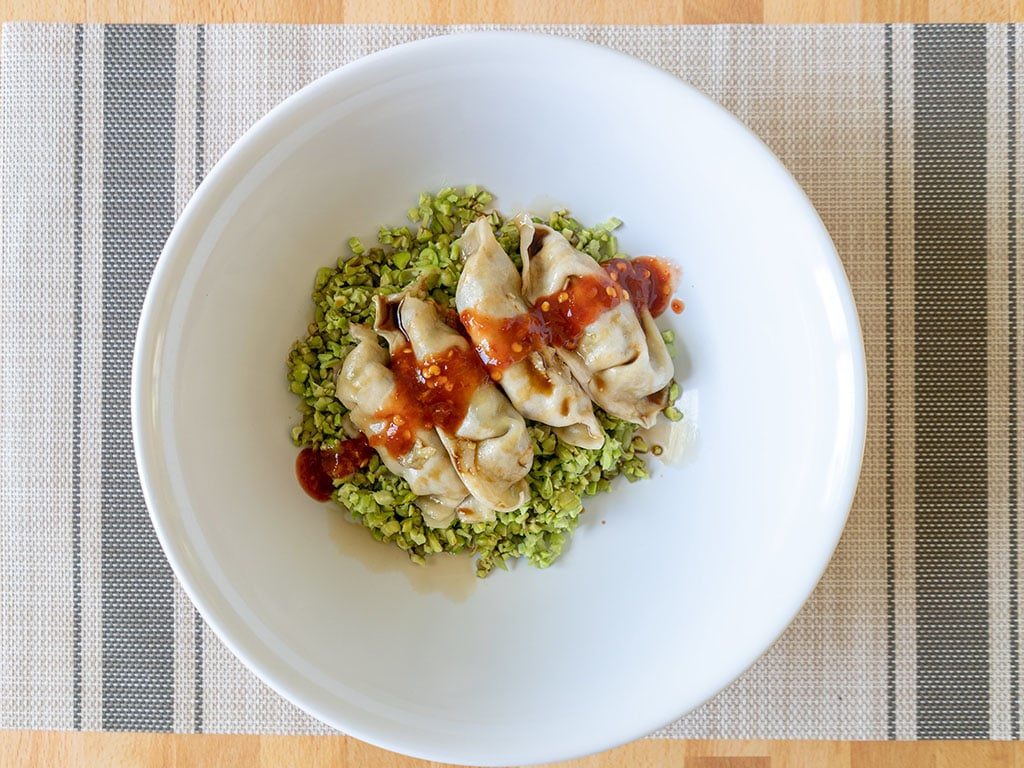 Whole Foods Vegetable Potstickers nutrition, ingredients, cooking instructions
Other Whole Foods products
Are Whole Foods Vegetable Potstickers any good?
These are a fairly average potsticker product. To get the very best out of these dumplings you'll want to serve with a vibrant dipping sauce to brighten the flavors. To be honest, I'd just stick to restaurant pot stickers unless your REALLY craving to make these at home.
Come join our
Facebook grocery group
- and keep the discussion going! Talk about this, or any other food product with like minded home cooks and shoppers. Also share what you've been cooking up, and what you've found on yoru latest grocery shop. Join the conversation
here
.