The packaging promises a superior nugget. The clean packaging, the "Naturals" branding and gluten free labelling – all come together to suggest a much more higher end nugget than some competing brands.
Certainly the pricing for these nuggets also suggests a more premium product. I paid $6.77 for this 20 ounce bag at Walmart. First up, here's the cooked product hot out of the air fryer – that was the best way to cook these I found, resulting in a nicely crisp exterior:
As you can see, they're definitely a touch better than the typical low end spongy nugget. They're still far from being identifiably natural of course. Side note, they're a far more mushy and squishy affair right out of the microwave as you might expect.
Taste wise they're largely enjoyable, as far as processed chicken nuggets go. They have a pleasant clean flavor, no greasiness, and the coating has a pleasing garlic note to it. They're definitely better than the bargain basement nuggets and I'd happily purchase them again if the mood struck.
Here are a few ways I've used these nuggets. In a Summery wrap with black beans and corn, and on a bun with buffalo sauce and salad.
Tyson Naturals Chicken Breast Nuggets cooking instructions, ingredients, nutrition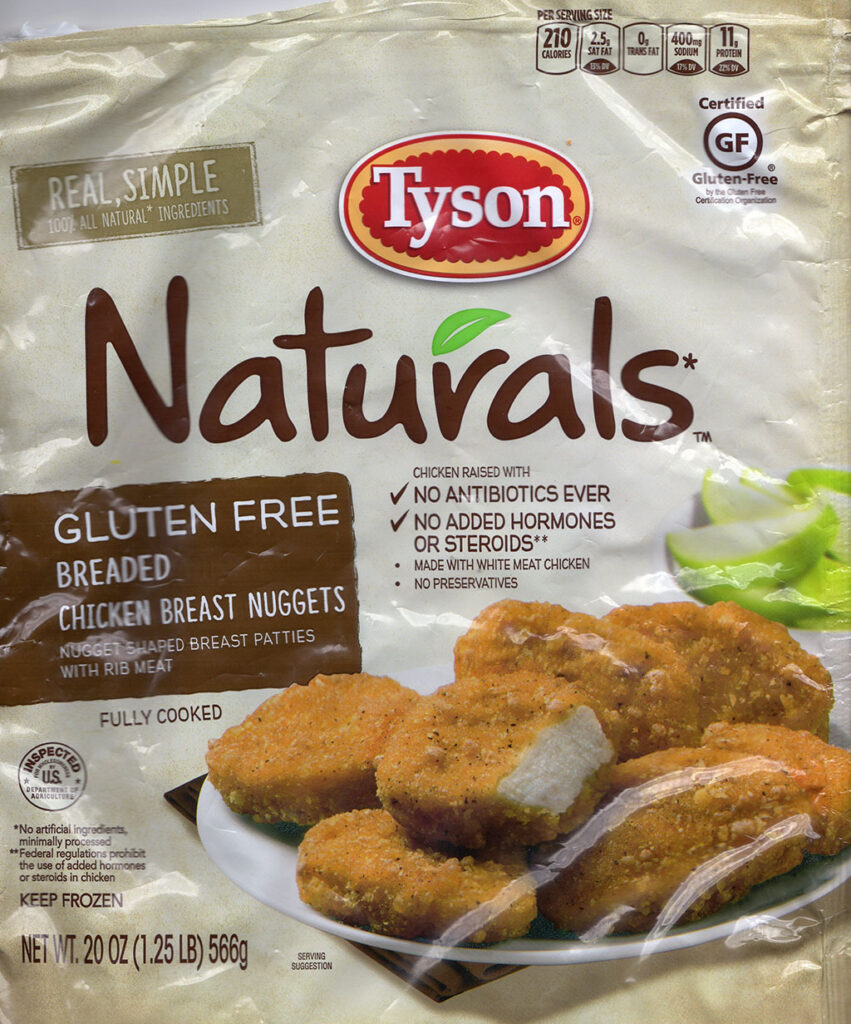 Are Tyson Naturals Chicken Breast Nuggets any good?
These are a decent chicken nugget product. They're certainly not the spongy mystery-meat low end, but they're also not a super premium. They're still a noticeably processed product, but sometimes, that's just what you're craving. The nuggets have a subtle garlic flavor in the breading that's quite enjoyable too.
Hi I'm Stuart, amateur home cook and professional food writer.  You can find my writing at places like The Salt Lake Tribune and Gastronomic SLC, which I founded more than a decade ago.  As well as writing extensively about restaurants, I'm endlessly curious about that product on the shelf. Is it any good I wonder? If you're like me, wonder no more.