The packaging promises a superior nugget. The clean packaging, the "Naturals" branding and gluten free labelling – all come together to suggest a much more higher end nugget than some competing brands.
Certainly the pricing for these nuggets also suggests a more premium product. I paid $6.77 for this 20 ounce bag at Walmart. First up, here's the cooked product hot out of the air fryer – that was the best way to cook these I found, resulting in a nicely crisp exterior:
As you can see, they're definitely a touch better than the typical low end spongy nugget. They're still far from being identifiably natural of course. Side note, they're a far more mushy and squishy affair right out of the microwave as you might expect.
Taste wise they're largely enjoyable, as far as processed chicken nuggets go. They have a pleasant clean flavor, no greasiness, and the coating has a pleasing garlic note to it. They're definitely better than the bargain basement nuggets and I'd happily purchase them again if the mood struck.
Here are a few ways I've used these nuggets. In a Summery wrap with black beans and corn, and on a bun with buffalo sauce and salad.
Tyson Naturals Chicken Breast Nuggets cooking instructions, ingredients, nutrition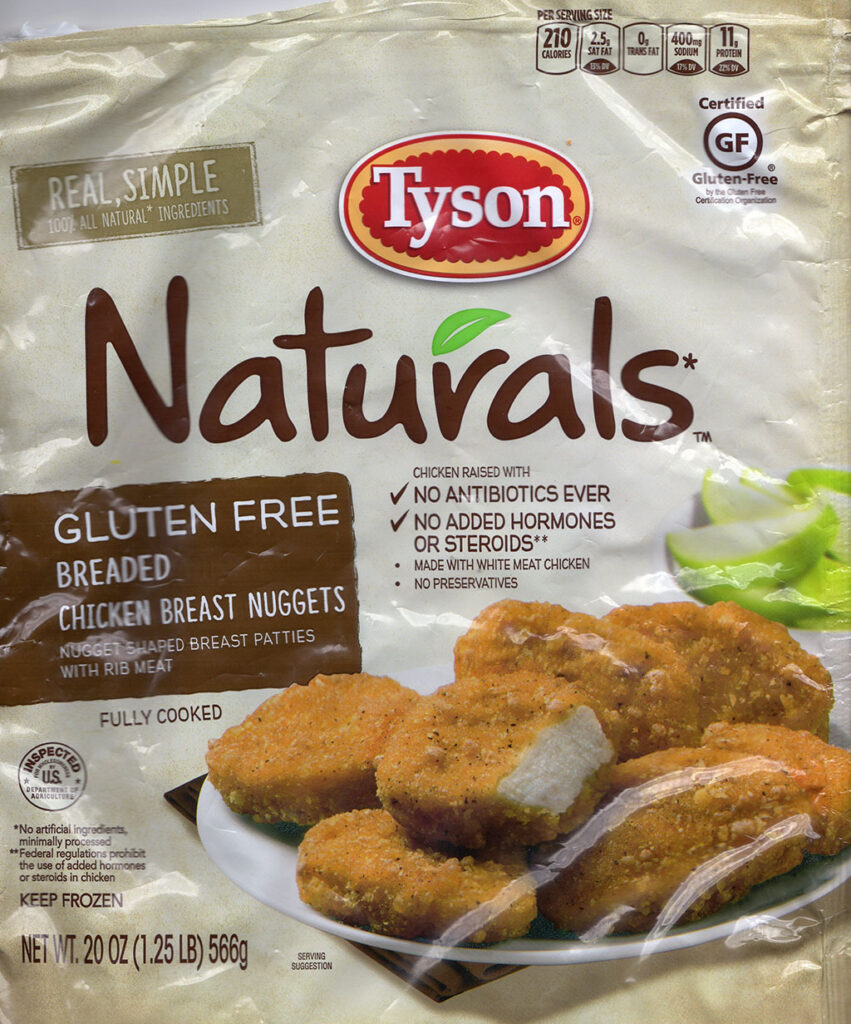 Other Tyson products