We love this one for the sheer flexibility it affords. Whatever you have leftover in the fridge, you can probably make it work in a frittata. Here's the basics:
Start by pan frying your veggies in some olive oil with salt and pepper. Our favorite mix of veggies comprises: onion, bell peppers, mushrooms, olives, and right at the end some spinach. I separately air fry some diced potatoes too and mix that into the pan with the spinach. Set this to one side while you prepare the other bits.
In a big mixing bowl beat four eggs. If you love cheese, stir in a good amount of shredded or grated cheese. If you like meat, I find a good quality bratwurst, kielbasa or smoked sausage chopped up is great to add at this point. Hey, add both if you like. Lastly mix in a couple cups of the veggie mix.
The frittata will need to bake for 20-25 mins at 400F. I like to bake it in a large circular pyrex dish, but first add some parchment paper to cover the glass. You'll thank me later. The finished frittata slides right out of the baking dish onto your plate – with virtually zero clean up. I learnt this one the hard way, cooking directly in the bowl the first time – wow that was some scrubbing!
This one also works well as a side dish too, just put the remainder of the frittata in a sealed container or plastic wrap in the fridge for the next day – it reheats in the microwave great!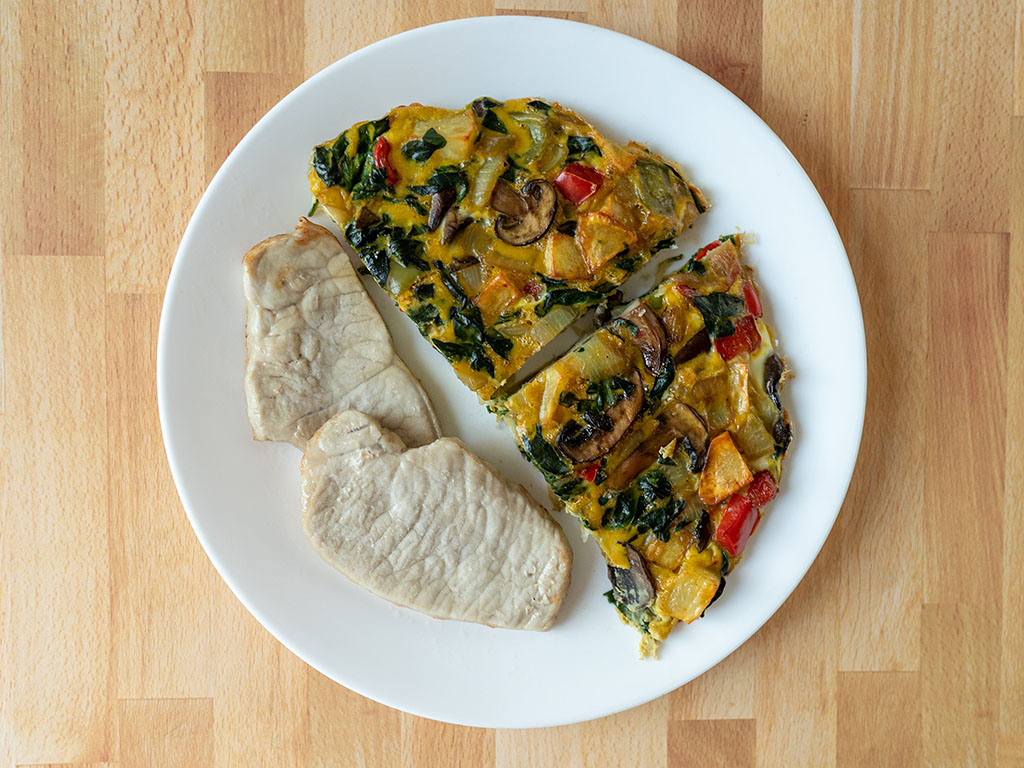 Hi, I'm Stuart, nice to meet you!  I'm the founder, writer and wrangler at Gastronomic SLC – Utah's biggest and oldest online food magazine; I'm also a former restaurant critic of more than five years, working for the Salt Lake Tribune.  I've worked extensively with multiple local publications from Visit Salt Lake to Salt Lake Magazine, not least helped to consult on national TV shows.
I'm a multiple-award winning journalist and have covered the Utah dining scene for the better part of fifteen years.   I'm largely fueled by a critical obsession with rice, alliteration and the use of big words I don't understand.   I started Shop Smart to catalogue my adventures in the grocery store and kitchen.  Follow along on Instagram too!
Come join our
Facebook grocery group
- and keep the discussion going! Talk about this, or any other food product with like minded home cooks and shoppers. Also share what you've been cooking up, and what you've found on yoru latest grocery shop. Join the conversation
here
.
If you want to put together the above recipe and find yoruself short of an ingredient of two - we recommend Instacart. We use the service all the time for last minute grovery needs. They can your groceries delivered in as fast as 1 hour.
Signup here
and get free delivery on your first order - we also get a small referral fee too!