Time and again I find myself drawn in by smart product packaging – just like this. I mean check out that fancy typography, the chic cardboard shell, the suggestion that those quartet of patties just rolled out from your local butchers. Fresh from the butcher block. It's all very elegant.
Inside the cardboard sleeve is a plastic tray with four *really* fresh looking burgers (about a third of a pound each). They're interleaved with grease proof paper, ensuring the patties don't stick. Given the plumped up packaging, I imagine some inert gas is pumped in prior to sealing to ensure they remain vibrantly pink.
Cooking: It's a burger, you do the math.
Taste and texture: Like other pre-made burger patties I found these a little on the over pressed side, too tightly composed. The meat here is an 80/20 mix and if you don't overcook it has a fine enough taste. I'd for sure rate it a notch higher than most grocery store's frozen burgers.
Overall: The four pack set me back about ten dollars. I guess $2.50 a patty isn't that bad when all is said and done, and they're literally out of the box and into the pan (or onto the grill). All the above said you will yield far better results with your own home made patties, you get to choose the meat, the blend, the ingredients, the tightness of the packing. The reverse of the box claims. "the very best burger", that still remains the one you make yourself.
I will say having neatly packaged third pound discs of frozen beef (if you save some in the freezer) is very handy in general. The best meal I actually cooked with these was a quite lovely beef and bean, home made chimichanga (scroll down). Being able to quickly grab a slab of portioned beef from the freezer was very handy indeed – and quite tasty,=.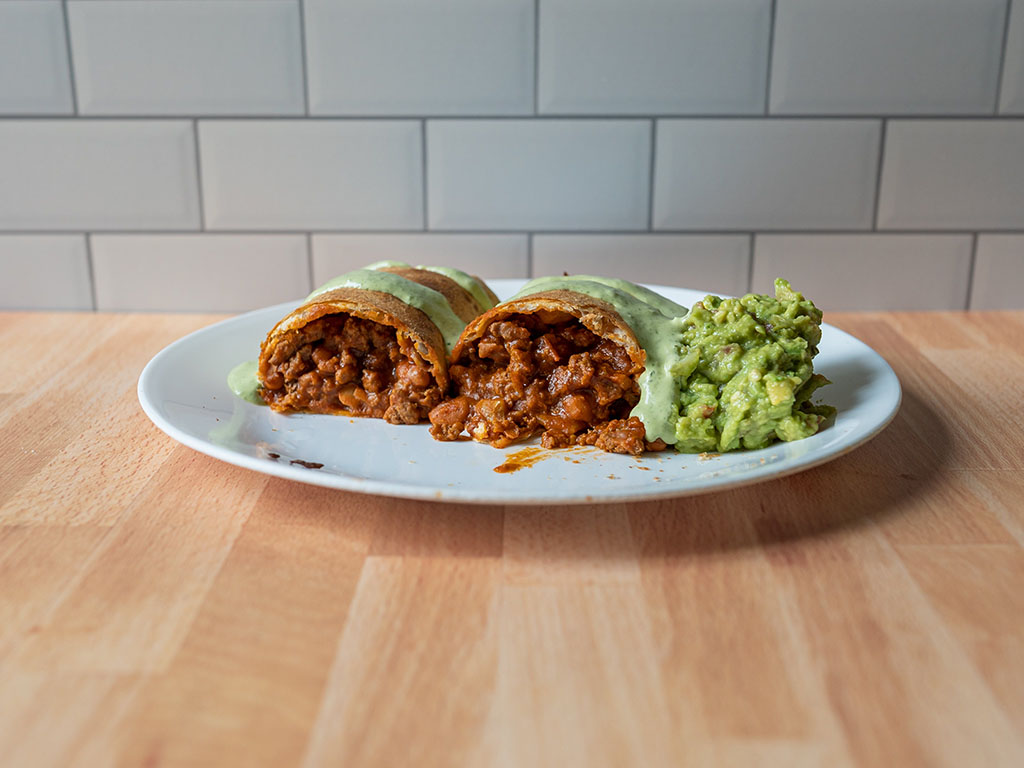 Schweid And Sons Butcher's Blend
Are Schweid And Sons Butcher's Blend burgers any good?
These are an average remade burger patty. While your own home made burgers will undoubtedly be superior, the winner here is convenience and uniformity.
Come join our
Facebook grocery group
- and keep the discussion going! Talk about this, or any other food product with like minded home cooks and shoppers. Also share what you've been cooking up, and what you've found on yoru latest grocery shop. Join the conversation
here
.