If you haven't read the book Real Food Fake Food (affiliate link) by Larry Olmsted, I recommend you do so right away. If you're even only slightly interested in food you'll be fascinated to learn the depth and breadth of food fraud that happens in the US. Many products on shelves aren't what you think at all. Seriously, wood pulp in cheese? It's mind blowing info.
One of the chief culprits in all of this can be olive oil. As Olmsted explains in his book, all too often the products lining grocery store shelves is substandard; I don't want to ruin the book, it's a must read in my opinion, but suffices to say – the stuff in many bottles might not be what you think it is. Not even close. Once you've tasted real olive oil, fresh and vibrant, causing a slight peppery tingle on your throat – you'll never go back.
But how to know you're getting the real deal with so many dubious products around? The reason for so much fakery is the lack of stringent FDA standards – unlike whiskey or champagne for example. With olive oil in particular though the California Olive Oil Council (COOC) does a great job of sampling and selecting only the very best; they give their official seal only to products that meet rigorous standards, and it means when you see it, you can rely on it. I've had enough now to know when I see this seal, it's legit.
Which is why when I saw this label on a bottle of olive oil at my local Walmart, I knew I had to have some. To be frank I was a little surprised to find this at the store, but for those willing to look there's lots of good products at Walmart. And of course, Walmart means low prices, which is why when I saw COOC Extra Virgin olive oil, at Walmart prices, there's no way I was passing that up.
And I can confirm – through many bottles of the stuff – this is the real deal. This is a staple in my pantry at all times. I use it for sautéing, I use it on salads, I use it to make dressings. Heck, I throw it in guacamole to add a little extra flavor sometimes. Basically I will drink the stuff if no ones watching. The only cautionary point is roasting, olive oil has a low smoke point, so isn't the best once you reach 400f or higher.
All things considered, this makes our Smart Buys list. Its a fabulous and reliable product, easily accessible via Walmart stores and backed by the stringent COOC stamp. It's a great price and will be a flexible tool in your kitchen line up.
A great feature of COOC certification means your olive oil comes with a harvest date and a best buy date. Oil that goes past a certain date will be rancid. Again, this product carries the info clearly, making your purchase decision that much easier.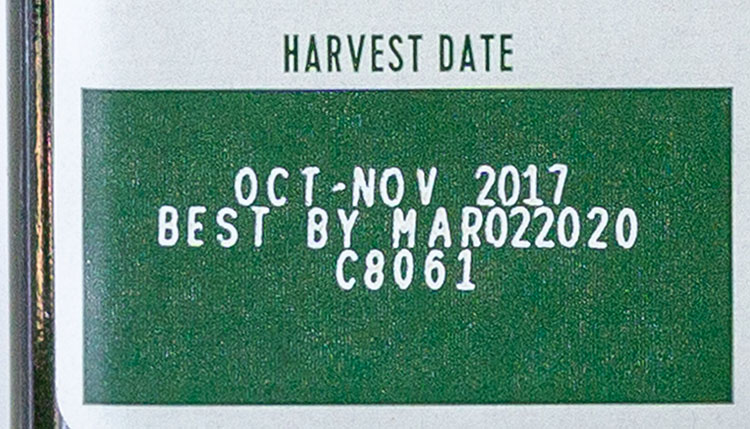 California Olive Ranch Extra Virgin Olive Oil nutrition
California Olive Ranch Extra Virgin Olive Oil – what's a fair price?
I've bought several of the 16.9 oz bottles picture here for $7.98 at Walmart. This is a great price in my book and worth every last penny.
Disclosure: I received a review copy of this book quite some time ago, but thoroughly loved every page. Also, the link above is an affiliate link – if you make a purchase I receive a few cents back.
Hi, I'm Stuart, nice to meet you!  I'm the founder, writer and wrangler at Gastronomic SLC – Utah's biggest and oldest online food magazine; I'm also a former restaurant critic of more than five years, working for the Salt Lake Tribune.  I've worked extensively with multiple local publications from Visit Salt Lake to Salt Lake Magazine, not least helped to consult on national TV shows.
I'm a multiple-award winning journalist and have covered the Utah dining scene for the better part of fifteen years.   I'm largely fueled by a critical obsession with rice, alliteration and the use of big words I don't understand.   I started Shop Smart to catalogue my adventures in the grocery store and kitchen.  Follow along on Instagram too!
Come join our
Facebook grocery group
- and keep the discussion going! Talk about this, or any other food product with like minded home cooks and shoppers. Also share what you've been cooking up, and what you've found on yoru latest grocery shop. Join the conversation
here
.