With Beyond Meat and Impossible Foods seemingly dominating the narrative when it comes to plant based products, you'd think the market starts and stops with these two huge players. You'd be wrong, oh so very wrong. I recently picked up a package of this Lightlife Plant Based Ground meat and was blown away.
I purchased the meat from the freezer aisle of my local grocer. I didn't have time to defrost in the fridge overnight, so used the inverter-defrost mode of my microwave every briefly for no more than two 45 second blasts. The meat softened nicely without starting to cook.
First up, I've only made Middle Eastern kofta using the product so far (see below) but this alone has convinced me this is a quite special product.
Seasoned only very slightly (see our recipe here) and quickly cooked the finalized meatball was as close to the real deal as I've seen from any faux-meat product. It was uncanny. Moreover, the taste was very neutral. Despite being a pea-protein based product, it had little to no odor that you might normally associate with that ingredient.
More this product seems to be marginally better health wise than the big name in the space – Beyond Meat. There's materially less saturated fat, less sodium, albeit a little more carbohydrates.
The kicker for me was I paid $7.99 for this product, compared to $10.99 for the ground Beyond Meat. Far more affordable, and lets be honest, if meat eaters are really ever to be convinced to switch out – the price needs to be the same or less.
I'll update this post again in a few weeks, when I've had a chance to use the product with a few more dishes – tacos, bolognese, maybe meatloaf – and I'll update accordingly. For now, I'm very excited about this one.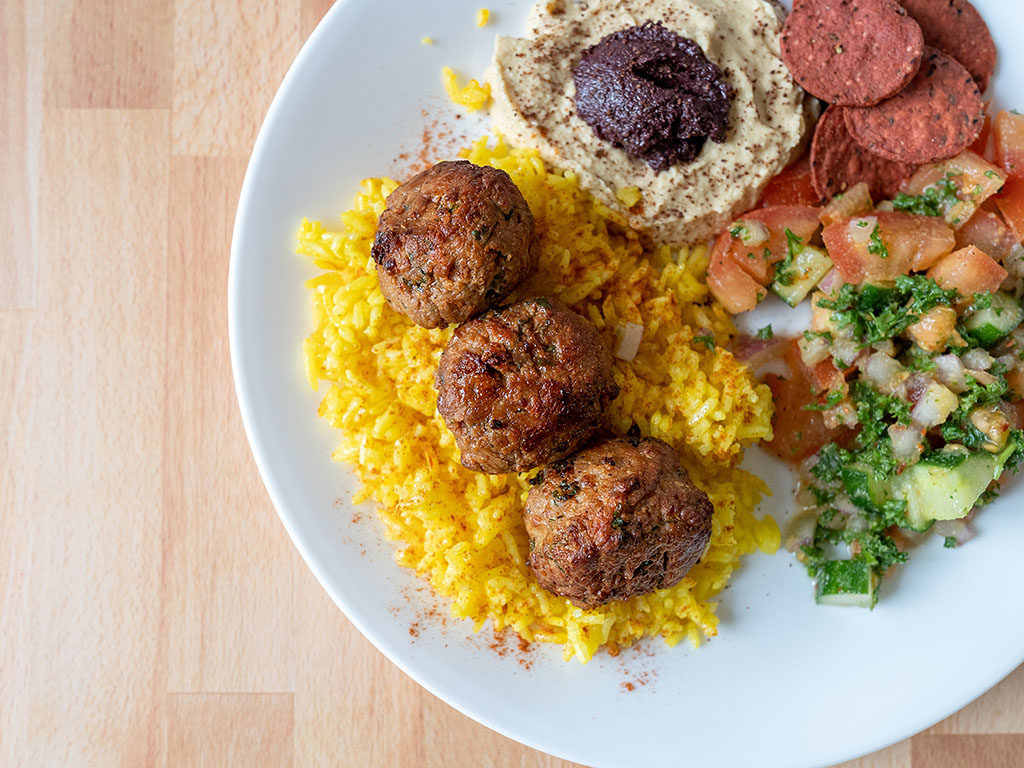 Other Lightlife products
Come join our
Facebook grocery group
- and keep the discussion going! Talk about this, or any other food product with like minded home cooks and shoppers. Also share what you've been cooking up, and what you've found on yoru latest grocery shop. Join the conversation
here
.