Is the Heinz BBQ Sampler Pack any good?
First and foremost this four pack of sauces brings fun to the table. All four aren't perfect examples of their specific region, but they're fun nonetheless. Definitely purchase if you want to add a little fun to your next cook out.
When it comes to miniature food stuffs, I'm like a moth to the flame. Same goes for any type of variety pack. Put those two things together and I'm powerless. So you can imagine how quickly it took to decide whether or not to try this Heinz BBQ sauce sampler? Yep, zero seconds.
Heinz has been on something of a new sauce kick of late, check out their fusion sauces like MayoChup and MayoCue for example. This pack however aims to represent four types of distinct American BBQ and the typical sauce therein.
Each individual sauce is created in partnership with an expert from the various region, you can read the exact details on the reverse of each bottle. See below for full details.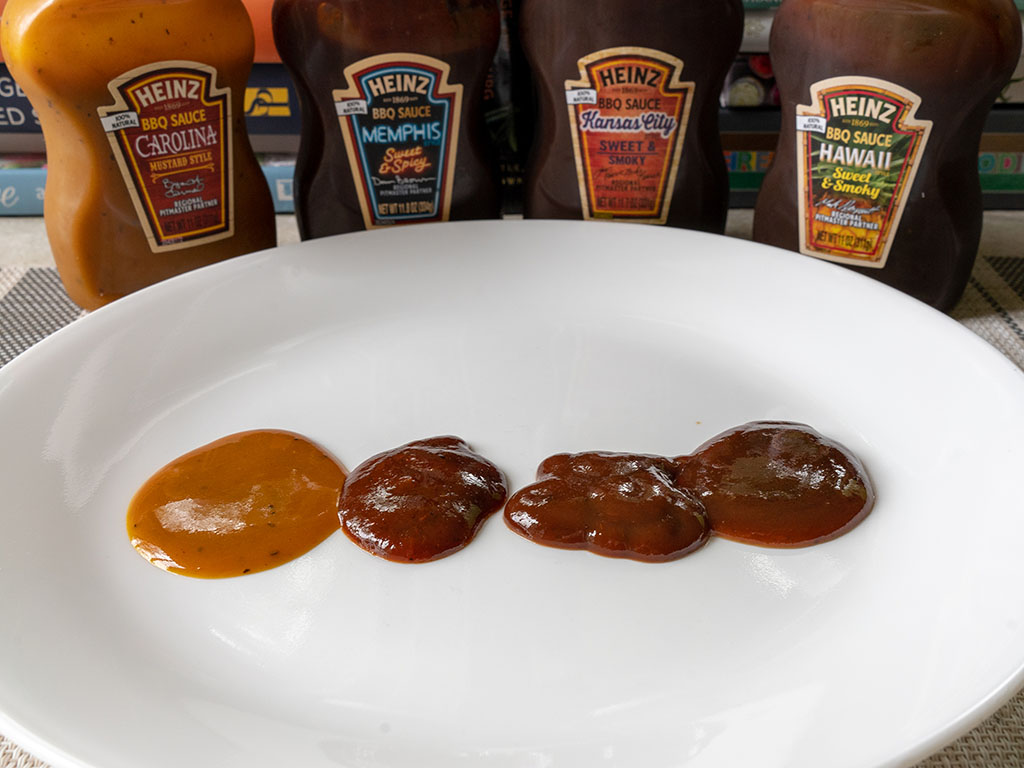 From left to right, in the above picture, my thoughts on the four sauces:
Carolina
This is a mustard based sauce with sharp vinegar notes. This sauce is aimed at pulled pork, and is probably my favorite of the four.
Memphis
This sauce is dark, thick and syrupy. There's strong molasses, brown sugar and black pepper. It's very assertive.
Kansas City
This is similar to the above but its less thick, less molasses and more sweet.
Hawaiian
This is the outlier of the bunch, there's strong pineapple and mango flavors. This could be used on a variety of dishes to bring a little brightness.
Overall?
It goes without saying all four sauces are quite sweet and the accompanying heat level is minimal. Those afraid of spice have nothing to fear at all here if they're happy with black pepper. The quartet of sauces is aimed at the masses and there's nothing here that will shock or scare anyone.
Indeed, if you're looking for the very best BBQ sauce around, this isn't it. You can find far better examples of all at specialist online stores or local restaurants. That said, this IS a fun collection. Put these out on the table at the next BBQ or get together and people will definitely have fun trying each and turn, deciding which is the best.
I paid $5.58 for the four pack sampler, a little less than $1.50 per sauce, which in my opinion is a great price for a little bit of fun.
Here's the packaging of all four sauces in similar order:
Heinz Carolina BBQ Sauce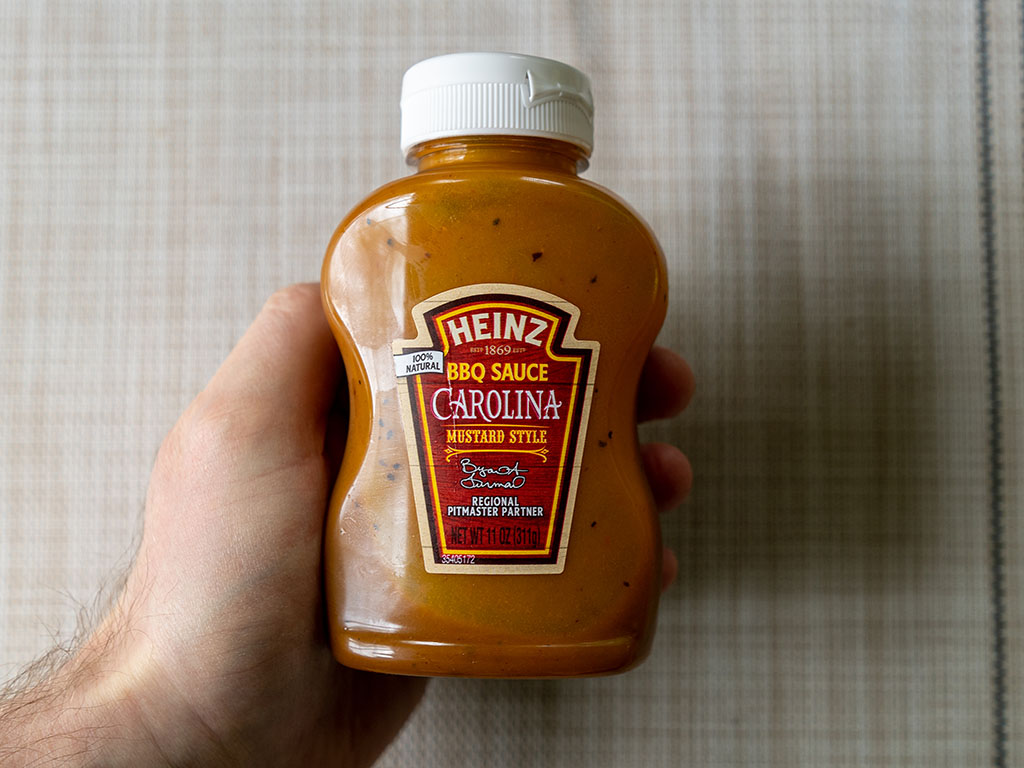 Heinz Memphis BBQ Sauce
Heinz Kansas City BBQ Sauce
Heinz Hawaiian BBQ Sauce
Heinz BBQ Sampler Pack packaging
Other Heinz products
Hi, I'm Stuart, nice to meet you!  I'm the founder, writer and wrangler at Gastronomic SLC – Utah's biggest and oldest online food magazine; I'm also a former restaurant critic of more than five years, working for the Salt Lake Tribune.  I've worked extensively with multiple local publications from Visit Salt Lake to Salt Lake Magazine, not least helped to consult on national TV shows.
I'm a multiple-award winning journalist and have covered the Utah dining scene for the better part of fifteen years.   I'm largely fueled by a critical obsession with rice, alliteration and the use of big words I don't understand.   I started Shop Smart to catalogue my adventures in the grocery store and kitchen.  Follow along on Instagram too!
Come join our
Facebook grocery group
- and keep the discussion going! Talk about this, or any other food product with like minded home cooks and shoppers. Also share what you've been cooking up, and what you've found on yoru latest grocery shop. Join the conversation
here
.