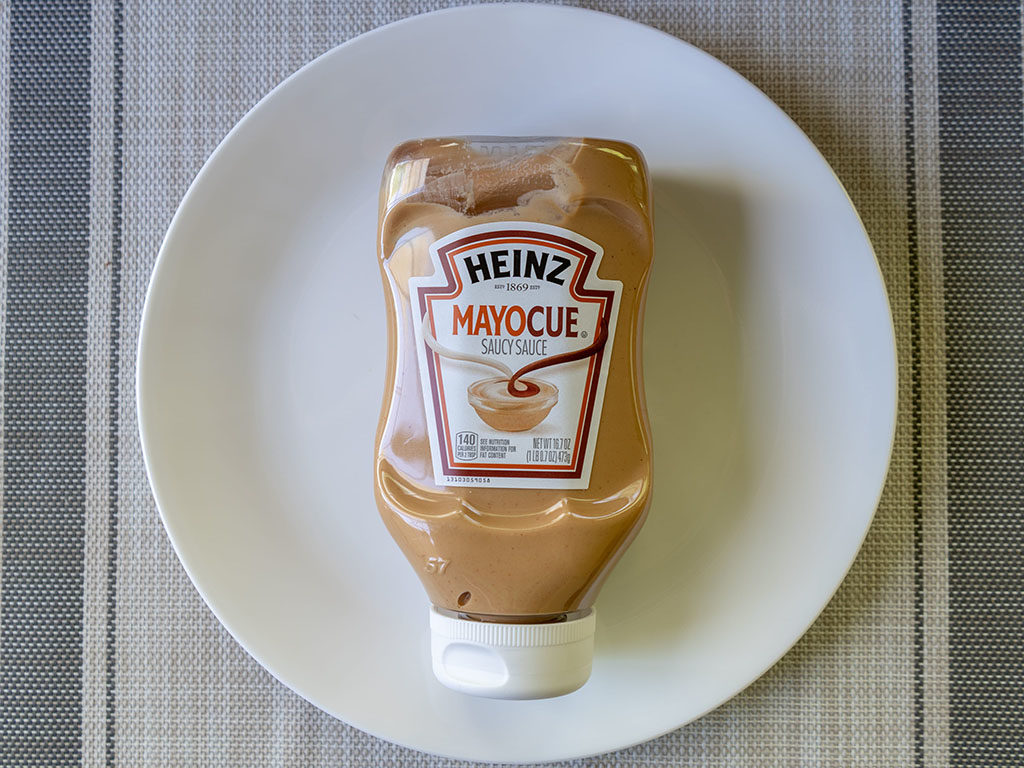 The tongue-in-cheek releases from Heinz of late, give a small wry smile if nothing else; Kranch, MayoMust, MayoChup – and this BBQ-Mayo fusion – MayoCue.
I have to imagine Heinz are probably shifting significant numbers of these sauces out of novelty factor alone; heck that's what prompted me to sample this particular sauce.
If we're brutally honest, I don't think any of us expect much from this range, nor for it to have any lonegtivtity once the new and unusual factor wears off. That said, I wonder if Heinz will keep a few around if they continue to sell in solid numbers.
There's no reason to doubt this one won't. If you like creamy flavors, if you like smoky flavors, and if you like the two together – you can't go far wrong here. The BBQ layer is relatively modest, adding just a little campfire smoking note to proceedings.
For Summery grilled foods like burgers and dogs, I'd happily use this sauce (and do!).
Is Heinz MayoCue review any good?
Love mayo? Love BBQ? It's hard to go wrong with this tongue-in-cheek sauce.
Hi I'm Stuart, amateur home cook and professional food writer.  You can find my writing at places like The Salt Lake Tribune and Gastronomic SLC, which I founded more than a decade ago.  As well as writing extensively about restaurants, I'm endlessly curious about that product on the shelf. Is it any good I wonder? If you're like me, wonder no more.