Just a quick one, mainly to show this product in pictures. This is one of several varieties of marinated pork tenderloins sold by Kroger. I particular like the ease of cooking these. Sure they're salty as heck, but they make for a really simple dinner. The marination and injection of the meat definitely help speed up the cooking time. I threw this one in the air fryer and it cooked through in next to no time with a fun crisp finish.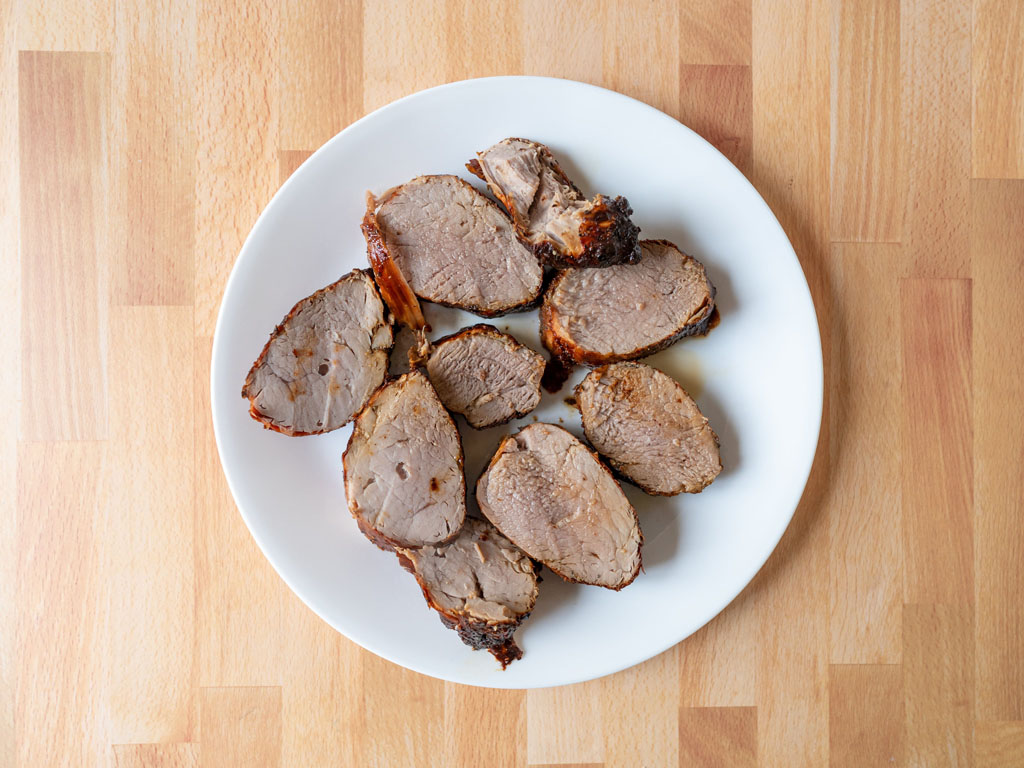 Come join our
Facebook grocery group
- and keep the discussion going! Talk about this, or any other food product with like minded home cooks and shoppers. Also share what you've been cooking up, and what you've found on yoru latest grocery shop. Join the conversation
here
.