For as long as I live, I will forever be drawn to packaging like this. No matter how much I suspect the contents won't live up to the beautiful exterior. Beautifully flaky fish in a deliciously crunchy batter, right from the convenience of the freezer – absolutely I'm all in.
Cooking: Simple enough, like most frozen breaded fish you bake these. I had great success with their fryer too – my chosen tool for getting the best mix of crisp and juicy.
Taste and texture: The breading is certainly crisp, but that's where any praise starts and ends; indeed there might actually be more breading than fish here. The taste of the coating is dull and bland. The fish itself is more grayish than brilliant white. It also has slightly gummy, slippery feel.  The finished product bears little resemblance to the packaging.
Verdict: Poor. One redeeming feature is the packaging's mention of sustainably farmed fish, but that's the direction of the whole industry anyway. I wouldn't revisit this product based on either taste or texture. There needs to be more fish, and a better quality overall.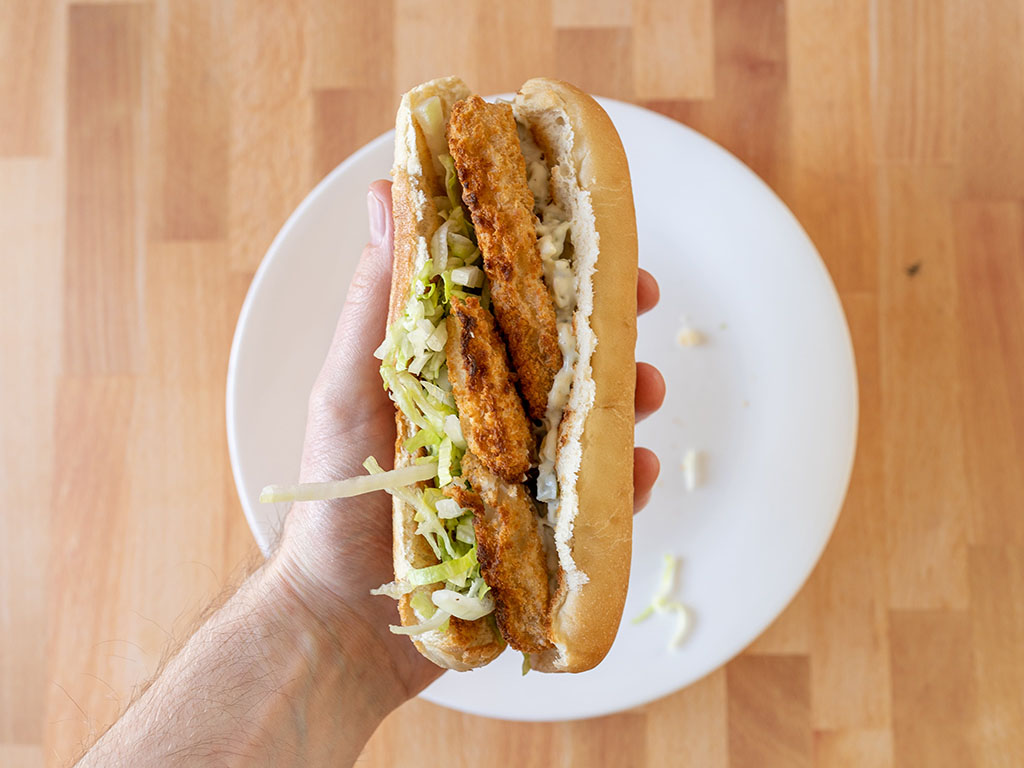 Gorton's Natural Catch Fish Fillets cooking instructions
Gorton's Natural Catch Fish Fillets nutrition and ingredients
Are Gorton's Natural Catch Fish Fillets any good?
The standout item is the decently crisp coating, beyond that there's little else to like. The breading is dull and the fish is grayish and slippery. Not an enjoyable product.
Come join our
Facebook grocery group
- and keep the discussion going! Talk about this, or any other food product with like minded home cooks and shoppers. Also share what you've been cooking up, and what you've found on yoru latest grocery shop. Join the conversation
here
.