Depending on where you live in the country this store might go by either Kroger or Smith's. Whichever you have locally, the stores are all known for a diverse selection of products, competitive prices and also some fine items from their in house product line up.
Here are some of our favorite buys that you can find along the aisles at Smith's / Kroger.
Impossible Burger
The much written about Impossible product is every bit as good as the hype suggests. Kroger was the first major store to launch this product on their shelves. More info.
Kroger Tater Bites
As good as any Tater-Tot on the market in our book. This 32 ounce sack (lets call it what it is!) is usually priced comfortably less than $2, meaning you'll get many dishes use out of this. More info.
Pure Farmland Plant Based Breakfast Sausage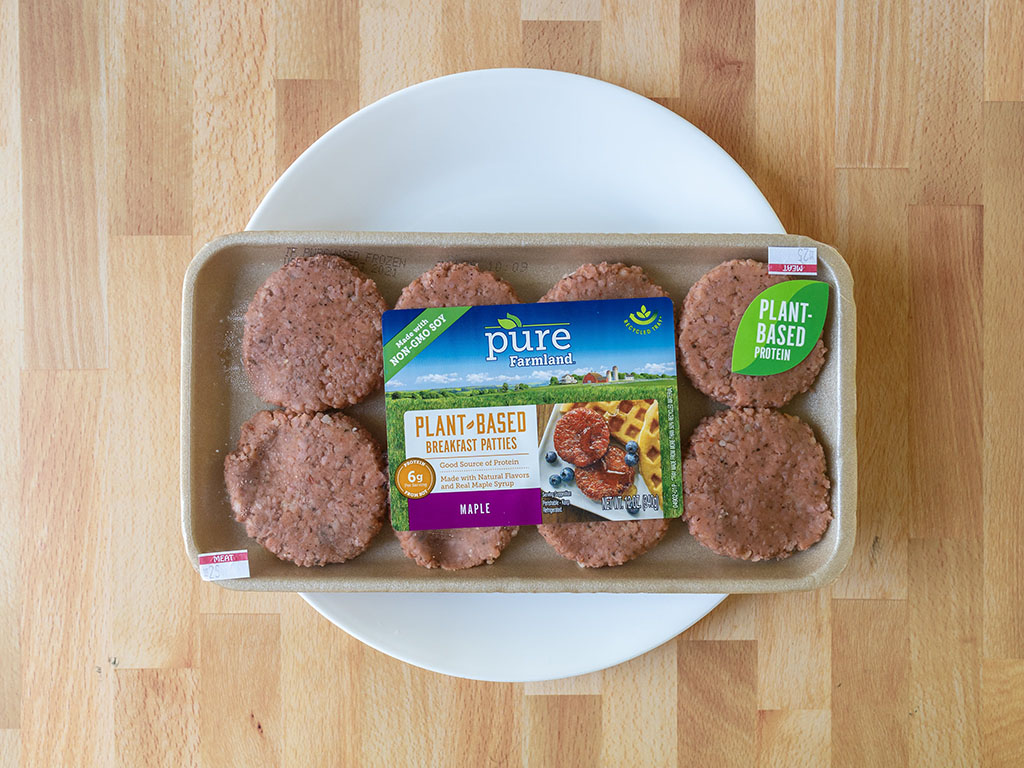 They look like the real deal. They cook up like the real deal. Heck, they taste darn close to the real deal. Seriously look into these plant based patties if you're looking to ditch some meat in your diet, we don't think you will regret it. More info.
Kroger Carnitas
Want to save some time, some fuss and some mess? This pre-cooked heat and serve option makes a great centerpiece to a meal. More info.
Beyond Burger
We routinely find that this is the best place to buy the Beyond Burger. Always a reliable stock level and more than not the best pricing. We routinely see the Beyond duo pack for $5.99. More info.
Kroger Salmon Burgers
For a completely different change of pace for your burger bun, what about salmon? These salmon burgers from Kroger use mild pink salmon and have a good texture. They do skew to the salty side though, so take note. More info.