Sol Cuisine can be found in the freezer section of a number of stores. These meatballs come nine to a bag, which is also resealable.
Cooking: Cook from frozen. The brand recommends baking or skillet cooking. You can also finish them off in a sauce if you cook them up first too. I cooked these in the pan, in the air fryer and in a sauce.
Taste and texture: These meat free meatballs have a very prominent fennel-anise flavor upfront, indeed you will find little fennel seeds in the meatballs. There's a little black pepper spice too.
I wouldn't call the texture particularly meaty, in fact it leans a little on the grainy side. Cooked directly in a sauce results in the best texture.
Verdict: Decent but not life changing. If these are your only option they're solid, though the fennel flavor is very dominant which limits the flexibility. Beyond and Impossible are vastly superior in taste and texture – but do come with added nutritional overhead.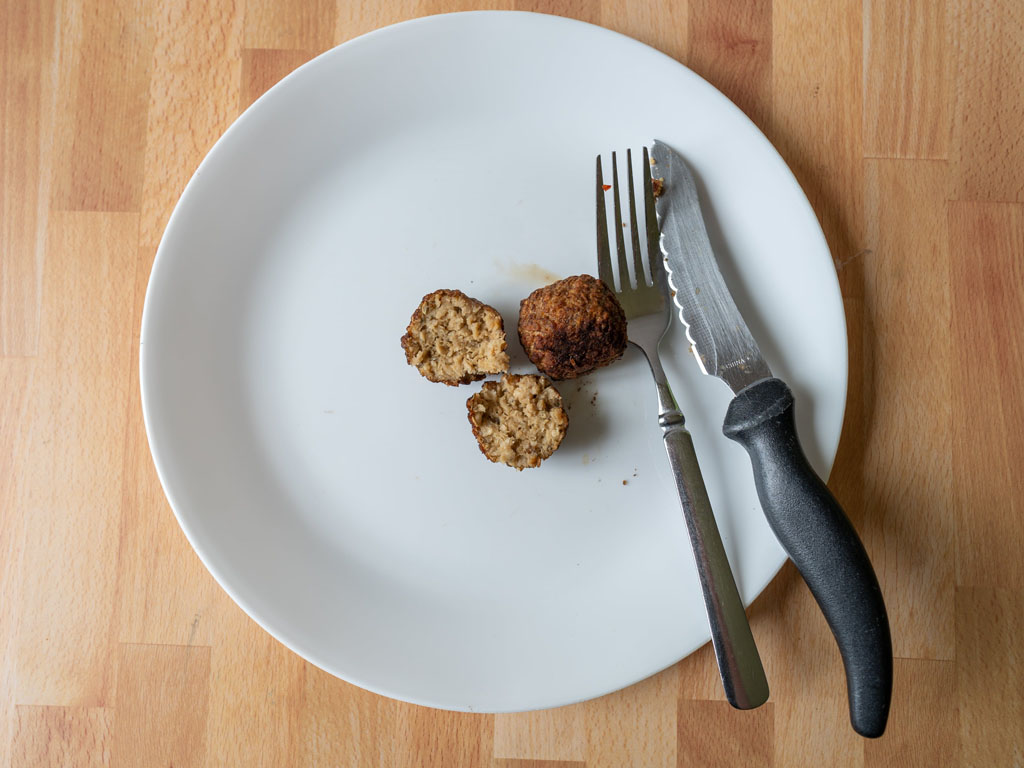 Sol Cuisine Meatless Meatballs nutrition and cooking
Hi, I'm Stuart, nice to meet you!  I'm the founder, writer and wrangler at Gastronomic SLC – Utah's biggest and oldest online food magazine; I'm also a former restaurant critic of more than five years, working for the Salt Lake Tribune.  I've worked extensively with multiple local publications from Visit Salt Lake to Salt Lake Magazine, not least helped to consult on national TV shows.
I'm a multiple-award winning journalist and have covered the Utah dining scene for the better part of fifteen years.   I'm largely fueled by a critical obsession with rice, alliteration and the use of big words I don't understand.   I started Shop Smart to catalogue my adventures in the grocery store and kitchen.  Follow along on Instagram too!
Come join our
Facebook grocery group
- and keep the discussion going! Talk about this, or any other food product with like minded home cooks and shoppers. Also share what you've been cooking up, and what you've found on yoru latest grocery shop. Join the conversation
here
.