Rise and shine, get the coffee pot on and get cooking, it's time to start the day! There's an increasing number of meat free breakfast sausages on the market today, we've sampled all of them. Who's best? Read on…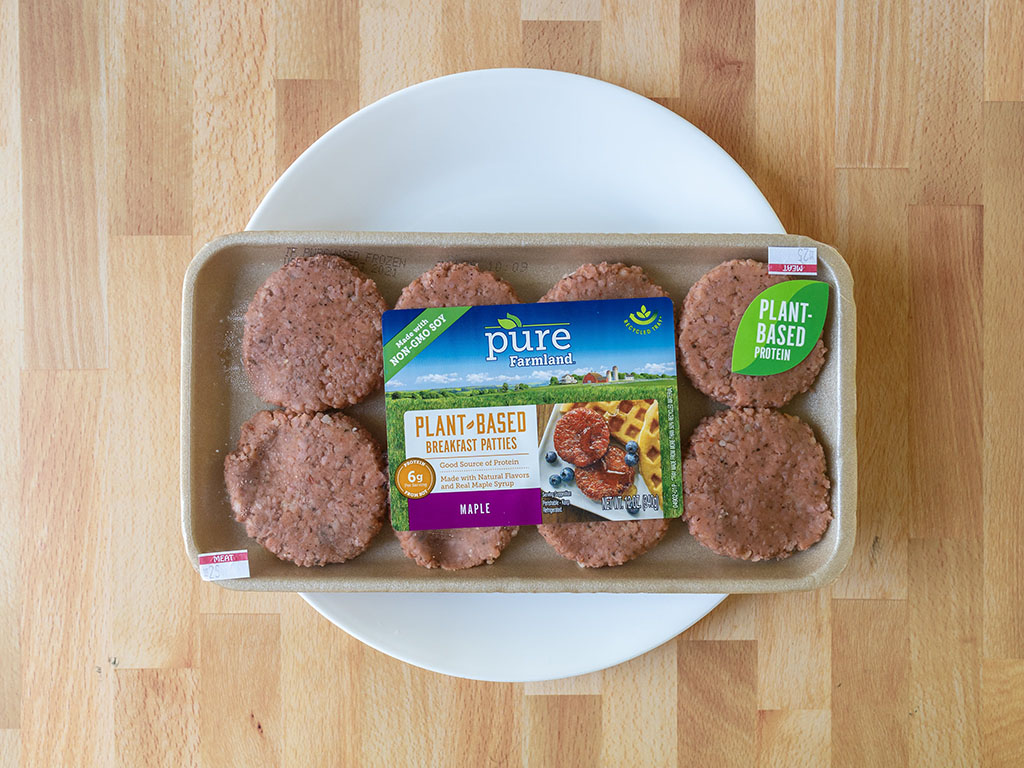 This plant based patty from food giant Smithfield took us by surprise. One bite and right to the top of the list! This is the closest we've tasted to a real pork sausage and hits the spot with every bite. Read the full review.
Our former favorite meat free breakfast sausage is the version from Gardein. It comes in a resealable package, can be snagged for under four dollars and is one of the largest patty out there. Seriously sausage makers – look at the size of the English muffin! Read the full review.
This brand new for 2020 product from Beyond places second. It's the most premium priced item on this list and notably more full of saturated fat. You can't cook it in the microwave but it's certainly an enjoyable final patty when cooked up. Read the full review.
A long standing favorite of many who enjoy the meat free lifestyle. Affordable and microwavable in a minute or so. Read the full review.
We'd say skip these. They're a little too gritty and grainy and the taste is a little bitter too. Read the full review.