This particular recipe is the result of on and off experimentation for the better part of two year. I'm pretty proud of the results and as such, we use it quite a lot in my house.
This is a basic recipe for saag in general. Feel free to add paneer, chicken tikka, lamb – whatever – this recipe will support a range of proteins. When we're craving something particularly healthy I use pan roasted and spiced chickpeas which add a lovely crunch to the velvety smooth sauce.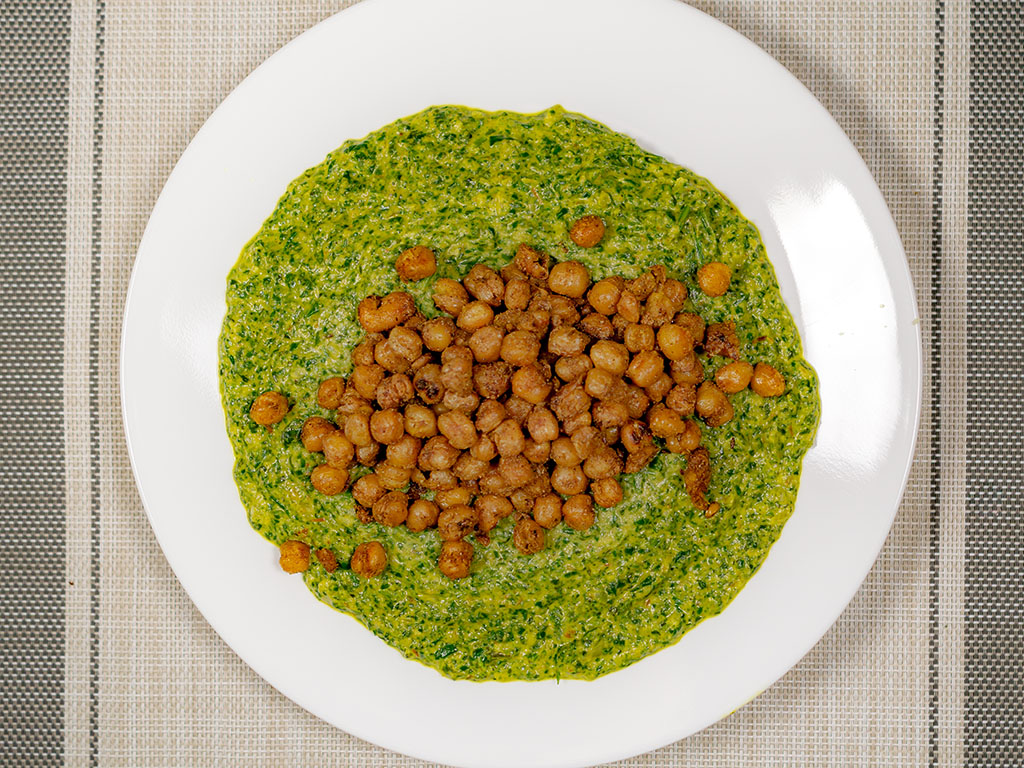 Versatile Indian saag recipe
Ingredients
16

oz

bag of spinach

1

onion

1

tb

ginger

finely grated

3

garlic cloves

1

medium

tomato

diced

1

jalapeno

roughly chopped

2

handfuls

cilantro

leaves and stalks

2

tsp

ground coriander

1

tsp

cumin

1

tsp

turmeric

1/4

cup

water

1/2

tsp

salt

1/4

cup

cream
Instructions
In a small sauce pan, warm a little water and gentle wilt the spinach. Drain, squash out any excess water, and leave for later in the dish.

In a large pot, add 3-4 tablepsoons oil and add chopped onion. Cooking over medium heat until onion starts to brown.

Add ginger, crushed garlic and chopped jalapeños and cook briskly for a couple minutes till oil seasoned. Don't let the aromatics stick to the pan, add more oil if needed.

Add tomato and keep cooking briskly. This should nicely deglaze the pan too. Cook for two minutes and add dry spices. After one more minute add 1/4 cup water and cilantro. Stir well, turn to medium low heat.

This step can be made as quick or as long as you like. This is essentially the basics of a curry sauce and the longer you cook the more they will break down into a consistent gravy. The longer you cook you may want to add a little more water to keep the desired consistency; not thin, but not so thick it sticks to the pan.

When ready to complete the dish, take an immersion blender and puree the ingredients into a sauce.

Add pre-wilted spinach and stir into sauce. When mixed in well use the immersion blender to turn the pan into a jade green sauce.

Before serving check for salt and spice. You might like more of both, sometimes I add more cayenne powder and another 1/2 tsp of salt. Finish the dish before service before adding heavy cream, stirring well.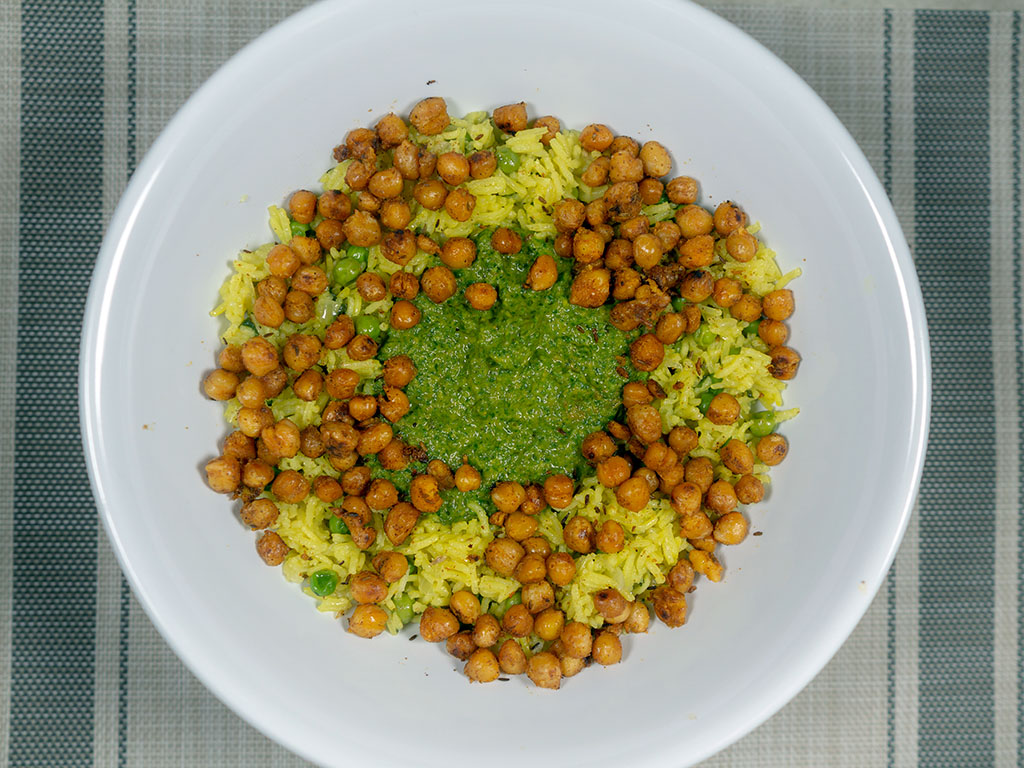 Come join our
Facebook grocery group
- and keep the discussion going! Talk about this, or any other food product with like minded home cooks and shoppers. Also share what you've been cooking up, and what you've found on yoru latest grocery shop. Join the conversation
here
.