We found these in the freezer aisle at Costco, drawn in by the mammoth box. Inside the cardboard packaging you'll find a literal sack with fifty medium sized spring rolls. The plastic package isn't resealable so to prevent freezer burn you might want to transfer to a container or sealed bag; or you know, eat them all in one sitting.
Cooking: Common sense told me to skip the microwave, and indeed the oven too; I went right to the air fryer where 10 minutes yielded really crisp rolls.
Taste and texture: Super to be honest. A fabulously crispy exterior with no sogginess, something that mars countless competitor brands. The flavor is simple and clean, mainly leaning into the mix of fun veggies, items like jicama, sweet potato, bamboo shoot and more (see package below). They come together to add satisfying bite once you crunch through the exterior.
Other: I tossed the accompanying ginger soy dipping sauce right away. I guarantee I make a better dipping sauce myself with the myriad of ingredients my fridge and pantry (heaving at the seams) always have.
Verdict: The best frozen spring rolls I've tasted to date. Easily. Most other brands have a soggy layer between the interior and the exterior, not here. These were just about perfect; considering I've sworn of deep frying at home. Enjoy them as a snack, as a side dish, heck, toss em on top of a salad!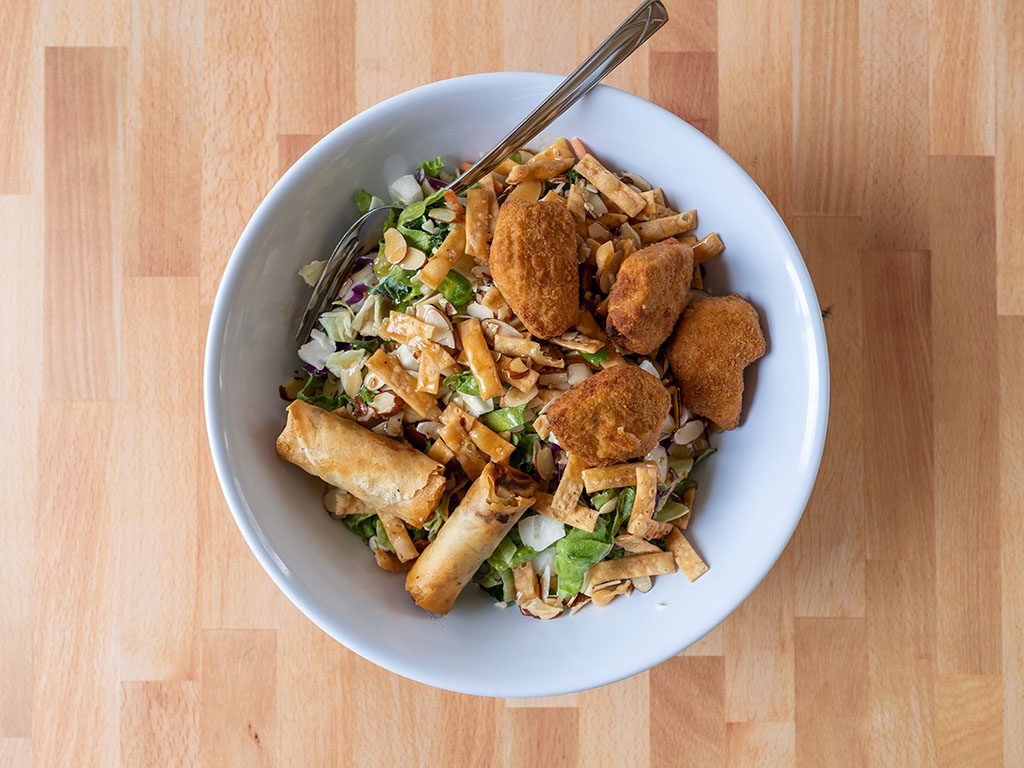 I also love to throw the odd spring roll on top of a Thai dish, especially curries, for an added crunch and crisp! Here's my Thai yellow curry recipe too.
Royal Asia Vegetable Spring Rolls nutrition
Are Royal Asia Vegetable Spring Rolls any good?
Yes! These are currently our favorite frozen spring rolls available in regard grocery stores. The fifty roll pack from Costco is also a steal at $10.
Come join our
Facebook grocery group
- and keep the discussion going! Talk about this, or any other food product with like minded home cooks and shoppers. Also share what you've been cooking up, and what you've found on yoru latest grocery shop. Join the conversation
here
.