I ran into the Alpha Foods brand for the first time at Sprouts, and I am glad I did. I hadn't heard of them prior, and I'm always on the hunt for the latest and greatest in plant based foods – and this is one of them.
The frozen Chik'N burgers come three to a pack, which felt ever so slightly cheap – four is really the common number of patties provided by competitors. Here are some shots before and after: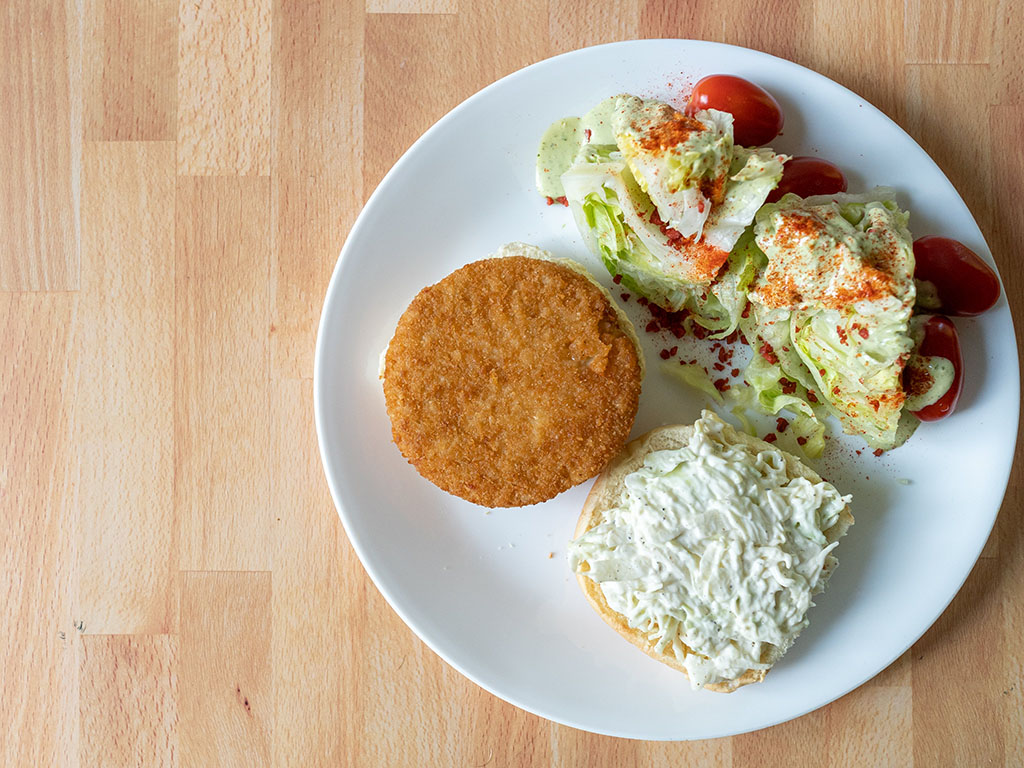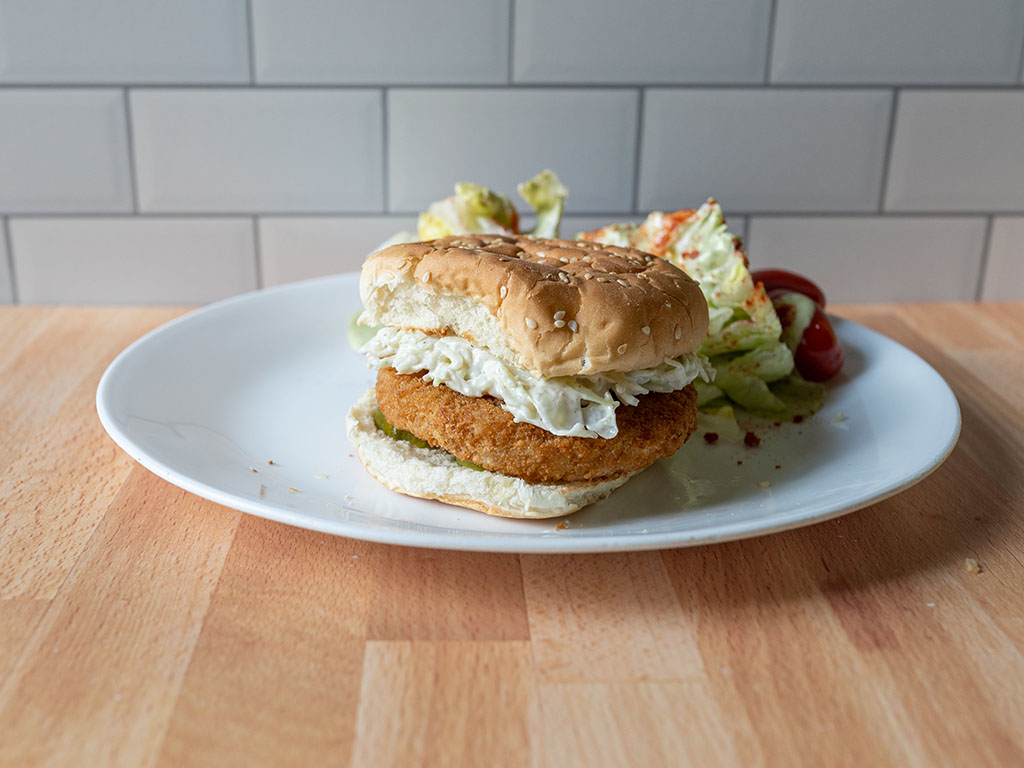 Rather than a thick crunchy exterior like MorningStar's product these have a thinner light breading. It offers just a slight crisp crunch. The star of the show is the meaty interior, which isn't the slightest bit mushy. It has a nice firm texture, and is a reasonable stand-in for a processed chicken patty. The flavors are those you'd expect in this category – a vague garlic/onion powder seasoning.
The real proof in the pudding is when loaded up with your favorite toppings – coleslaw is a must for me – and then this meat free patty really shines. My wife remarked it reminded her of a vegetarian chicken burger product BK once offered a couple decades back. For me, this jumped to the top of the meat free chicken burger list. It's just a shame Alpha decided to go with three rather than four patties here.
Alpha Burger Crispy Chik'N nutrition and cooking
Hi, I'm Stuart, nice to meet you!  I'm the founder, writer and wrangler at Gastronomic SLC – Utah's biggest and oldest online food magazine; I'm also a former restaurant critic of more than five years, working for the Salt Lake Tribune.  I've worked extensively with multiple local publications from Visit Salt Lake to Salt Lake Magazine, not least helped to consult on national TV shows.
I'm a multiple-award winning journalist and have covered the Utah dining scene for the better part of fifteen years.   I'm largely fueled by a critical obsession with rice, alliteration and the use of big words I don't understand.   I started Shop Smart to catalogue my adventures in the grocery store and kitchen.  Follow along on Instagram too!
Come join our
Facebook grocery group
- and keep the discussion going! Talk about this, or any other food product with like minded home cooks and shoppers. Also share what you've been cooking up, and what you've found on yoru latest grocery shop. Join the conversation
here
.