It's only been a few weeks since I was wowed by Jack & Annie's sausages; the jackfruit based links had way more flavor than I usually expect with the said vegan meat alternative. I was so impressed I've been searching out more from this Colorado based brand. Here five patties come frozen in a non resealable plastic bag.
Cooking: Fry em, bake em, microwave em. I went with the air fryer, because it seemed like the best of the bunch, a nice crisp finish, non of the mess of the frying pan – which is the recommended method.
Taste and texture: Another solid product. The patties lead with some moderate sweetness backed by not too much rosemary. Some brands really go heavy on the herb which can become too abrasive, not these. The texture has a nice meaty chew, it's quite firm.
Overall: The whole package is again, very impressive. I pan $5.99 from Sprouts for this five pack and I'd buy these time and again. They're orders of magnitude better than a stalwart like the MorningStar Patties and definitely more nutritionally sound than say the Beyond patties.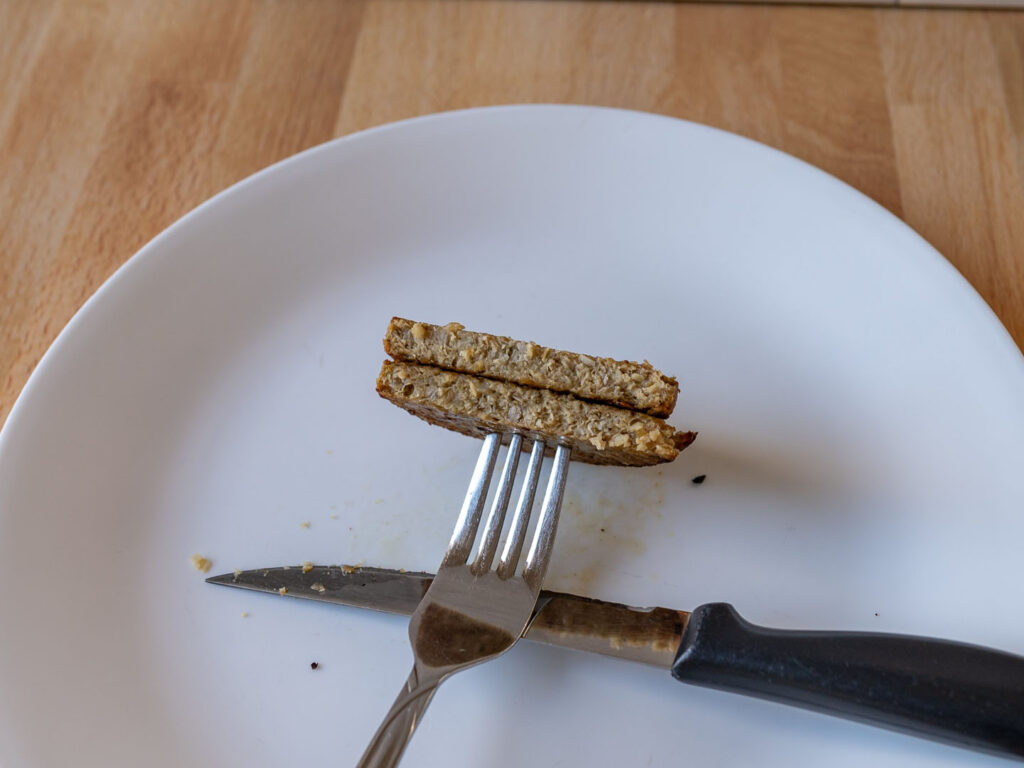 are Jack & Annie's Savory Breakfast Sausage Patties any good?
Absolutely! These are one of the very best plant-based breakfast patties out there. The patties offer al little gentle sweetness and floral rosemary flavor and make for an excellent breakfast sandwich.
Come join our
Facebook grocery group
- and keep the discussion going! Talk about this, or any other food product with like minded home cooks and shoppers. Also share what you've been cooking up, and what you've found on yoru latest grocery shop. Join the conversation
here
.