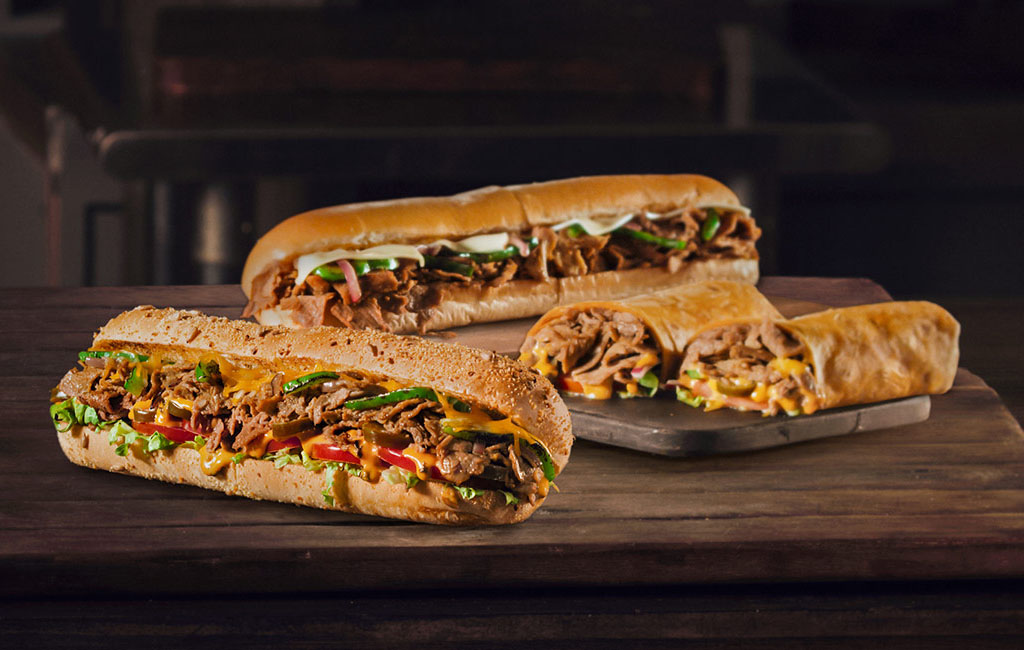 Announced this week from the popular sandwich chain are these new cheesesteak options. Here's the full scoop:
Subway® restaurants are taking its fan-favorite steak sandwich to new levels with the introduction of the NEW Chipotle Cheesesteak. Crafted on the new Sunflower Crunch bread, the Chipotle Cheesesteak offers guests a bold twist on Subway's popular Steak & Cheese sandwich. The sandwich delivers combined flavors of spicy and smoky, with jalapeños and Chipotle Southwest sauce topped on fresh veggies and freshly baked bread with a Sunflower Crunch topping—available nationwide as part of the Subway Steak Collection beginning September 21.
The Subway Steak Collection features three mouthwatering steak and cheese sandwiches and wrap:
· NEW! Chipotle Cheesesteak made with steak, shredded Monterey cheddar cheese, crisp lettuce, sliced tomatoes, green peppers, red onion and jalapeños and dressed with a smoky Chipotle Southwest sauce all on top of freshly baked Sunflower Crunch bread, which is available for a limited time only.
· Signature Steak & Cheese sub, with steak and shredded Monterey cheddar, and your choice of veggies piled high on freshly baked bread.
· Chipotle Southwest Steak & Cheese Signature Wrap features savory steak, shredded Monterey cheddar cheese, crisp lettuce, sliced tomatoes, green peppers, and onions, topped with jalapeños, guacamole, and a spicy Chipotle Southwest sauce—all wrapped in a tasty Tomato Basil Wrap.
Subway continues to explore new food innovations to give its guests more of what they want, from bold combinations to new flavors to customizable favorites. Most recently, the brand unveiled a strategic partnership with Tastemade, a modern media brand inspiring the taste of a generation through entertainment, commerce and experiences with 250 million monthly active viewers. The partnership will give Subway a distinct competitive advantage in the market.
For more information, including nutrition information, please visit Subway.com. Join the conversation on Facebook, Instagram and Twitter.
Come join our
Facebook grocery group
- and keep the discussion going! Talk about this, or any other food product with like minded home cooks and shoppers. Also share what you've been cooking up, and what you've found on yoru latest grocery shop. Join the conversation
here
.